Lawn Care: Avoiding Wet Areas and Erosion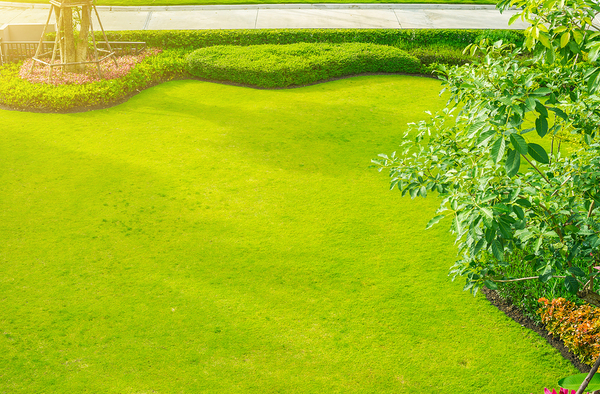 Is a puddle just a puddle? While it might seem like a wet area in your garden, a puddle can be a sign of drainage issues that have impacts far beyond that small puddle. By improving your yard drainage, you can minimize pooling water and the problems that can come with it.
Why Puddles Form
Puddles form because of a combination of several factors. First, there's a lot of water. Secondly, it doesn't have a place to go. This could be because your garden doesn't drain well, or it could be because your soil doesn't drain well either. In any case, the puddle has nothing to do but to sit there, slowly evaporate, and make your garden muddy.
Reducing Your Water Sources
While you can't influence the amount of rainfall that you receive, you can influence where it goes. When your gutters are working properly, you should not get a lot of rain from your roof flowing into your garden. When your gutters overflow into your gardens, this is when the puddles form. Keep your gutters clean with a gutter cover, and make sure that your downspouts are clear as well. If your gutters chronically clog, determine whether gutter damage is causing those problems and plan for a gutter replacement.
Where Can Your Water Go?
You can also use garden structures to find an appropriate place for the water that does land in your yard. This includes considering:
Your paved areas. How do these paved areas send water into your garden? Do you need to change this so that you don't find puddles right next to the pavement?
Your garden drainage. Adding French drains provides water with a place to go when it lands in your yard.
Your garden slope. Slope your garden soil away from your house and you will send the water in that direction as well.
Structures in your garden. Structures such as garden beds will naturally divert water. If you want to send water into a garden bed, be sure there is an opening so that water can flow in and fill up your rain or wetland garden. If you want to sink water into the ground, consider making terraces or swales that slow down the movement of water down a hill.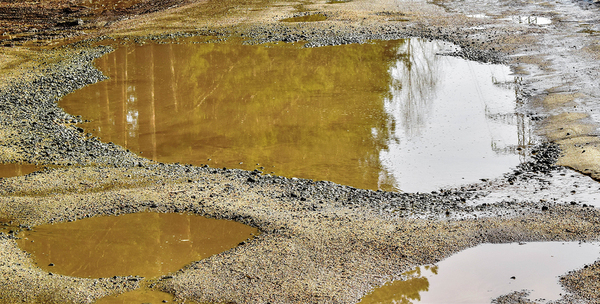 Sending Water into the Soil
You can also improve your garden soil and therefore improve your garden drainage as well. For instance, adding mulch and compost to your garden beds can improve your soil quality, and over time, this will improve your garden drainage. Also, adding intentional pathways through and around your garden can reduce the amount of compacted soil in the garden, since you're only stepping on the paths. In turn, this reduces erosion and pooling of water on compacted soil in your garden.
According to American Home Shield, if you have a lawn, making sure that it is healthy can "help your lawn absorb more water.  A permeable lawn allows water to seep into the earth instead of collecting on the surface. If grass clippings or leaf litter clog on your lawn, they can prevent the soil from absorbing water as it would under normal conditions."
Are you seeking a gutter cover or gutter replacement? If so, talk with us. At Harry Helmet, we're here to make your home more functional and beautiful.  Schedule a free estimate today.