Preventing Lawn and Soil Compaction in Your Garden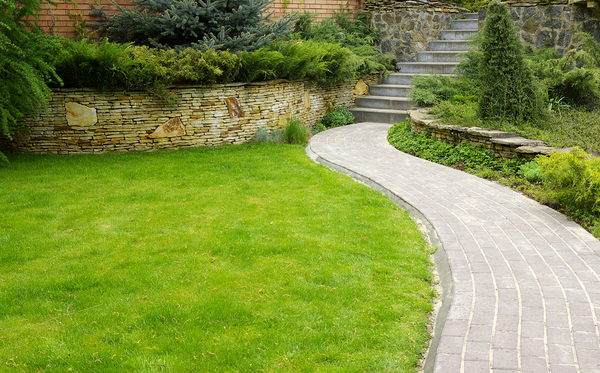 What is the best way to ensure that you have healthy garden soil? There's no one way to make your soil healthier. Instead, try this multiplicity of strategies that will yield soil that is healthy, with lots of places for air and water to move through the soil.
Why Is Soil Compaction a Problem?
According to Grow Journey, "the simplest definition of soil compaction is the reduction of pore space in your soil." Compacted soil can't hold water, cycle nutrients easily, and provide space for plant roots. The food web, microbial activity, and germination rates in the soil are diminished.
Avoid Tilling Your Soil
While tilling your soil might seem like the right thing to do to stir it up, make it more complex, and add air into the soil mixture, your soil knows what it's doing on its own.  Gardening Know How suggests that you "avoid tilling your soil when it is too wet or too dry. Also, don't till your soil more than once a year."
Why is tilling not always the best idea when you have concerns about soil compaction? It disrupts the natural work of worms, fungi, and other organisms that are tilling the soil themselves. It moves layers of soil and mixes them together, which may result in having heavier soil on top.
Instead of tilling, consider aerating. A lawn aerator removes soil in plugs and allows rainwater and air to move into the soil that way, without disturbing the entire soil horizon.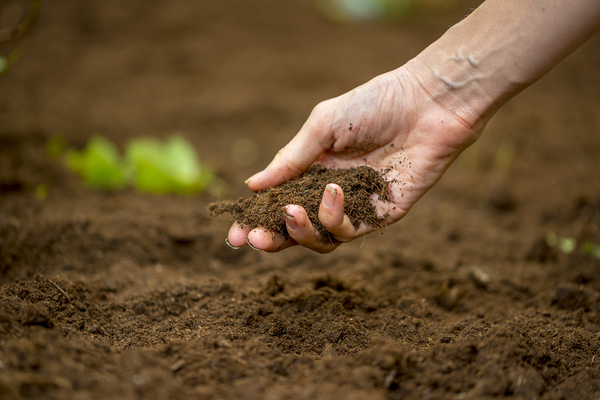 Create Pathways
If you're constantly walking on top of a specific area of soil in the garden, be aware that this area is one that will get compacted quickly. This is why you need to be intentional about the places where you walk in your garden. Walking over the middle of a garden bed or walking through the middle of your lawn will damage the plant life and compact the complex, aerated soil. Instead, add a garden path in the places where you walk most often so that you can direct traffic to this specific area and away from the rest of the garden.
You can also make your garden beds smaller to reduce compaction in your beds and avoid stepping on them altogether. Make sure that your arm can always reach across a garden bed so that you don't need to stand in the middle to garden.
Add Mulch and Compost
Healthy garden soil is complex garden soil. If you want to avoid soil compaction, make sure that you protect and amend your soil regularly. By adding compost, you'll create richer garden soil and attract worms and other invertebrates who move through the soil, aerating it. By adding mulch, you'll protect the soil underneath from damage from the sun, rain, and foot traffic.
Improve Your Garden Drainage
Garden soil that's constantly inundated with water turns into garden soil that is less healthy. Puddles can lead to erosion, and soil without plant cover can dry out in the summer months and bake in the sun. This can lead to a cycle of wet, eroding soil and dry, compacted soil. Neither of these conditions is good for your soil, your lawn, or your plants.
You can improve your garden drainage in any number of ways. One way is to landscape in such a manner that you send water to a rain garden or a French drain, intentionally diverting the water so that it doesn't pool. You can also ensure that areas near your home stay drier by keeping your gutters clean. When water cascades over the edges of a gutter and lands on the lawn, the puddles and the pounding can lead to problems with your garden soil. Adding gutter covers or undertaking a gutter replacement of old, leaky gutters can solve this problem.
Are you ready to improve your home? At Harry Helmet, we have solutions for you. We're experts in roofing, gutter replacement, and gutter covers.  Contact us today to schedule a free estimate.