The Importance of Gutter Protection: Preventing Water Damage to Your Home
You depend on your home to protect you and it does keep you safe from things like wildlife and the elements, but you also have to be ready to protect your home from the things that might cause damage to it. If you don't protect your home and maintain its integrity, it won't do a good job of protecting you. Water is one of the big threats to your home. As important as water is in any number of applications, under certain circumstances it can cause severe damage to many aspects of your house. Your gutter system is a key factor in preventing water from causing damage to your home's exterior and even its interior to some extent. Take a look at the things you need to know about how your gutter system protects you.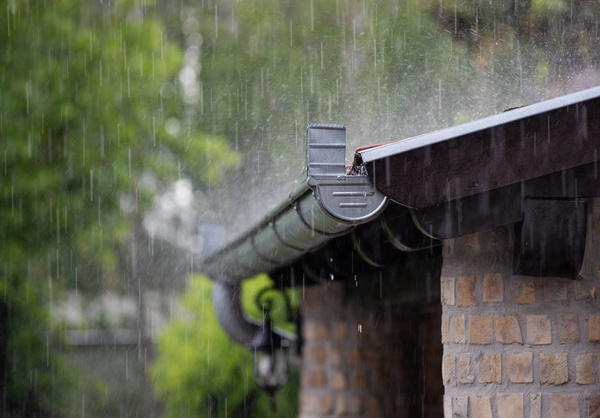 Protecting Your Home's Foundation
Just the thought of foundation problems can strike fear in the hearts of homeowners, and for good reason – the foundation is both difficult and expensive to repair. Some homeowners don't even realize that the gutters on their roofs play a crucial role in keeping the foundation their home sits on safe from damage.
The purpose of a gutter system is to guide the rainwater that falls on the house in a certain direction. Notably, that direction is away from the home's foundation. If the water were allowed to continually saturate the house without any gutter in place to act as a guardrail, water would be more likely to find its way to the home's foundation. If too much water seeps into the foundation, it can begin to expand, and this can lead to cracks and even cause the structure to shift, making the home unsafe as well as expensive to fix. The gutter system's diversion of water away from the home's foundation prevents this.
Preventing Flooding
If your home has a basement, you may note that while gutters are keeping rainwater away from your foundation, they're also directing it away from where it might cause flooding in your basement. That's good news because depending on what you keep in the basement, the damage from flooding could be both severe and expensive. At the very least, flooding is very inconvenient to have to clean up.
The basement isn't the only part of the house that could experience interior water damage from rain that's not guided away by a gutter system, either. If the rain isn't guided away from the sides of the home, water could enter through small spaces in windows or door frames that might not otherwise leak, or through damage in the home's siding. What's more, a properly functioning gutter system helps prevent rain from pooling on the roof which could lead to damage that results in leaks and flooding.
Preserving Siding and Exterior Elements
If the rain fell straight down the roof without being diverted by the gutter system, it would splash down the sides of the house. Not only could this lead to water damage seeping through to the home's interior, but it can also cause damage to the home's exterior.
Rainwater could weaken or rot your siding material or cause the paint on the sides of your home to peel, chip, or otherwise deteriorate more quickly. It can also leave water stains on the side of your home. To maintain your property values, you'd have to be prepared to make repairs and do maintenance on your home exterior much more often than you do now.
Erosion and Damage to Landscaping
It's not just the structure of your home that's protected by your gutter system – it's also the property that your home sits on. Your gutter system is equipped with downspouts that are designed and positioned to not only guide the water down without doing unnecessary damage to your home but are also put in place to avoid damage to your yard and landscaping.
Without the right gutter system, you could see channels in the soil around your home from the rain being allowed to fall straight down. You may experience increased soil erosion, preventing you from keeping up your yard the way you want to. You may even see damage to plants placed near the house thanks to heavy rainfall. In order to keep your landscaping in top shape, you need your gutter system in good working order.
Keeping Your Gutters Healthy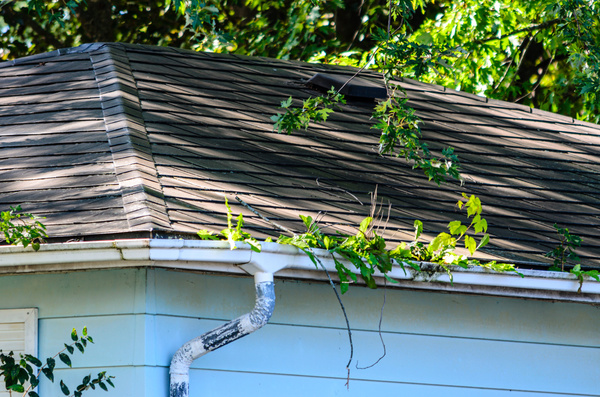 Knowing what gutters do for you and how they protect your home and property can motivate you to keep your gutter system in great shape. Clogs are some of the most common problems home gutter systems experience. These blockages cause water to overflow the gutters in a way that's harmful and can also cause damage to the roof and the gutters themselves.
Regular gutter cleaning can help keep your gutter system clog-free, or you could install a system like Gutter Helmet that prevents debris and other objects from entering the gutter system in the first place, eliminating the possibility of clogs.
It's also important to keep up with other types of gutter maintenance, such as checking for leaks, loose joints, or sagging. Keeping your gutters well-maintained is an essential part of keeping your entire home well-maintained.
Homeowners have a lot going on and sometimes need an expert's assistance in keeping up with important home features. Lednor Home Solutions has all the expertise you could hope for in gutter professionals, and they know how to handle gutter systems like yours. If you're looking for new gutter solutions or better gutter maintenance, they can help you find the right answers to any gutter problems. Contact them today to schedule a free estimate.