Professional Gutter Cleaning vs. Clogged Gutters: A Price Comparison
Let's assume for a moment that you simply aren't willing (or able) to climb up on a ladder or roof and clean out your gutters two or three times a year like you're supposed to. So you check out some local companies who would be willing to provide that service for a fee.
Gutter Cleaning Costs How Much?
But perhaps you balk at the price you'll be charged, which tends to average between $160 and $200 per cleaning on an average sized house and depending on how much guttering you have on your home and the difficulty of the job you could be shelling out more money! Why, you say, should you shell out that kind of money just to have someone scoop out leaves for a few hours?
The Price of Doing Nothing
Maybe you should turn the tables a bit and ask yourself a different question: What would happen if I simply ignored the leaves & debris in my gutters altogether, and how costly might that be for me if there is a clog?
Here's a brief rundown of the expenses you might incur due to clogged gutters: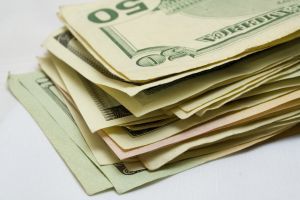 Whoops. You may need to ease up on the movie nights and new clothes this month.
Landscaping damage. When enough debris gathers inside a gutter to form a clog, the runoff water has no place to go but over the sides of the gutter. This results in water trickling or pouring onto the ground near the home, often in places which have been carefully landscaped. Over time, this can flood a flower bed and destroy a landscaped area; and just remulching an area can run you $50 to $75 if you do it yourself or $100 to $215 to have it done for you. That's almost the cost of one gutter cleaning job right there.
Fascia or siding damage. If the runoff water leaks over the rear edge of the gutter, it will usually come into contact with the fascia boards of the home — and may even run down the home's exterior. This process can erode these materials quicker than you think. In severe cases, replacing fascia boards and siding at the source of a clog can cost between $300 and $380.
Basement flooding. One of the most common causes of water in a basement is improper water runoff caused by clogged gutters. That's because the water dropping down from the roofline can seep into cracks, gaps, and openings in the walls and wind up in your basement. Cleaning up the mess and repairing a crack can set you back $300 to $500 alone; but if the flood damage is more extensive, the bill can be anywhere from $1,000 to $10,000.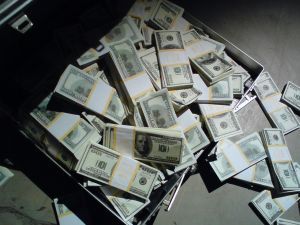 Uh, oh. Forget about getting that new suit or dress for awhile … or eating at nice restaurants for the rest of the year.

Foundation damage. Even if you don't have a basement, that falling water can still seep under your home, where it can compromise your foundation. Buckling, cracking, or other foundation damage is costly to fix largely because it's difficult to reach and repair safely. Even relatively minor foundation jobs run between $5,000 and $7,000, and serious foundation issues may cost you between $10,000 and $30,000.
Mold and mildew infestation. Finally, there's the issue of the water seeping into your home through rotted fascia boards and winding up in crawlspaces, behind walls, or inside attics. This trapped moisture may eventually form mold or mildew, which can lead to serious health problems for you and your family. You can remove small patches of mold yourself for around $50, but infected areas of ten square feet or more will require professional assistance at a price tag of between $500 and $4,000. Multiple moldy or mildewed areas can push that cost as high as $6,000; and if the problem results in structural damage to your home or furniture, you might be looking at a $10,000 to $30,000 project.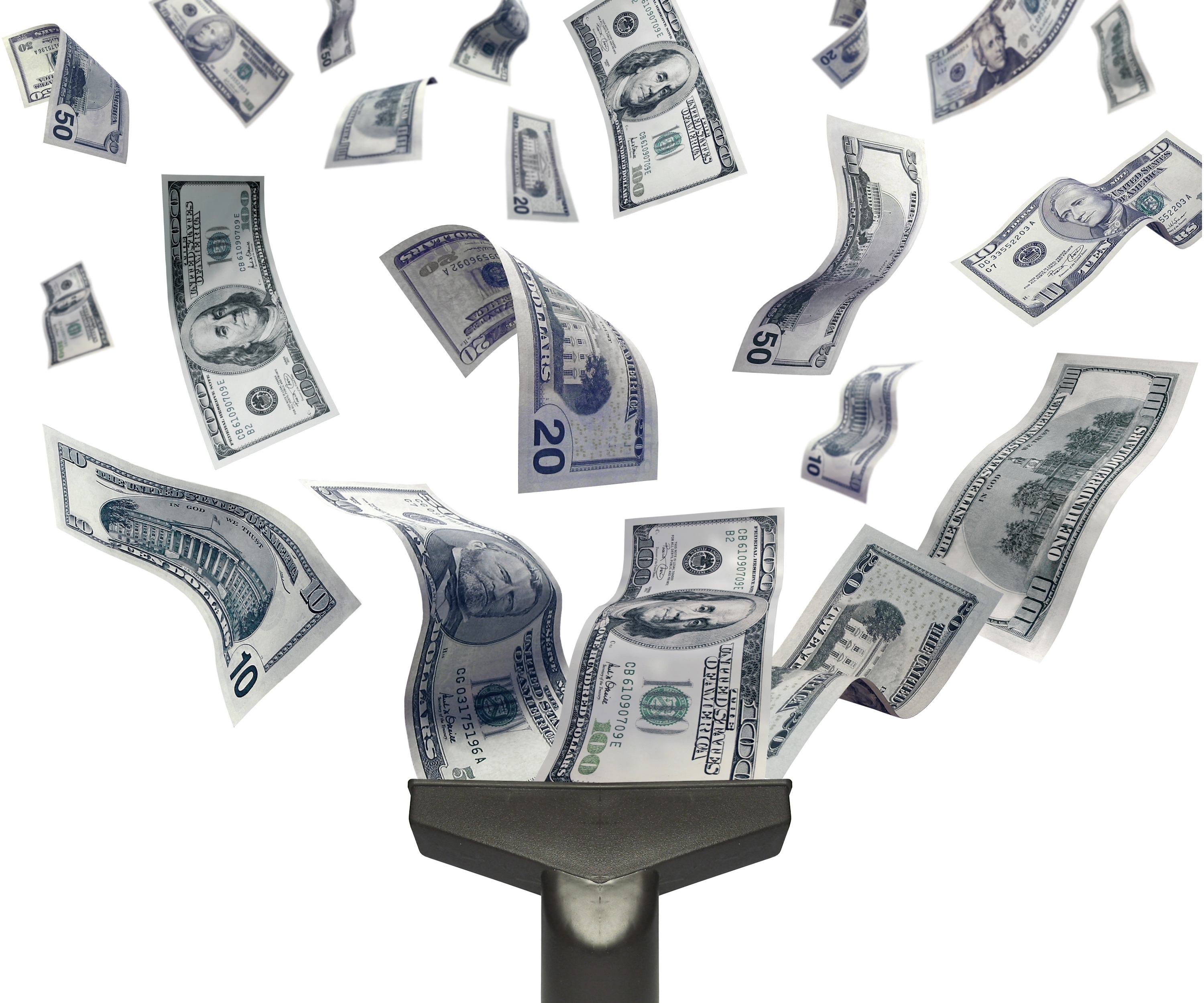 Ouch! There goes that big family vacation… and that kitchen remodel you were planning on.
Now are you starting to see why gutter cleaning is so important? The issue isn't whether you can afford professional gutter cleaning — it's whether you can afford not to get them cleaned. Of course, investing in a gutter guard is a pretty good, long-term solution toward keeping your gutters clog-free! Unfortunately most wait until one of the problems outlined above occurs to their home and then act. So we recommend being proactive this time around with your home and get your gutters cleared or protected with reputable guard or cover system that is proven to last for a long time and does not require you to maintain or clean.
Written by Chris Martin