Pros and Cons of One Piece Gutter and Cover Systems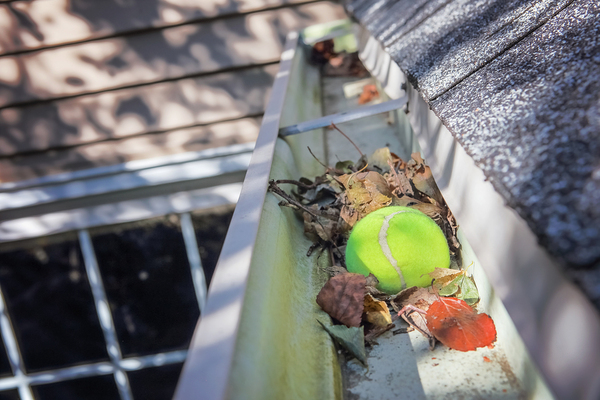 There are many kinds of gutter protection devices from which to choose. Will you choose to put a foam insert or a wire brush into your gutter? Will you add mesh or another kind of screen to the top of your gutter? Or will you decide to remove your gutters completely and add a one-piece gutter and cover system? There are pros and cons to every option.
The Need for a Gutter Cover
Why do you need a gutter cover in the first place? It saves you time and it can save you money. Without a gutter cover, you either have to get up on a ladder and inspect and clean your gutter or you have to pay someone else to do this for you. This activity may take place more than once a year. If you have a tree with a lot of leaves or your gutters accumulate sticks and leaves due to a windstorm, you could find yourself standing on a ladder inspecting your gutters again. The right gutter cover system does away with all of this. It protects your gutters, prevents debris from accumulating, and therefore protects your home as well. It keeps your gutters from warping and sagging.
According to The Family Handyman, choosing a high-quality gutter system is important. For instance, you might choose a DIY screen, but "the openings in screens are large enough to let in seeds and pine needles, and cleaning them out may require removing the screens." One of the common choices that homeowners explore is the idea of a one-piece gutter cover system.
The Pros of a One-Piece Gutter Cover
Over time, debris that accumulates in your gutters can cause those gutters to warp and sag. They can even get damaged by larger debris such as sticks. As they warp, the movement and damage to the gutters means that they don't work well. They don't move the water from your roof to the downspout as they are supposed to do.
With a one-piece gutter cover, you can fix this problem and future problems at the same time. A one-piece gutter cover replaces both the gutter and the gutter cover at the same time, replacing it with a single unit that acts as a covered gutter. If you need to replace your gutters and you're tired of removing leaves from those gutters, a one-piece gutter and cover system might seem like it's the solution.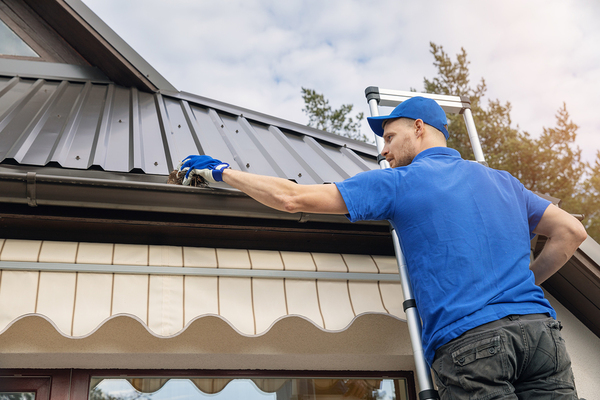 The Cons of a One-Piece Gutter Cover
However, like any home improvement choice, there are also cons to the one-piece gutter cover system. If you have installed new gutters or your gutters are in relatively good shape, that investment will be wasted when you replace it with a one-piece gutter cover system.
Some one-piece gutter systems do not come with a guarantee that they will be clog-free and actually have a 5/8-inch opening that can let in some debris. To compensate for this problem, companies may promise that they will clean your gutters if they clog. Since the idea behind a gutter cover is that you'll be able to reduce your workload managing your gutters, you don't want to have to constantly check your gutters in the fall and after each storm. You'll also need to check to ensure that your one-piece gutter system is large enough to handle typical rainfall in your area.
Adding a Gutter Cover to an Existing Gutter
If you're looking at options to protect your existing gutters, look at gutter systems that install over the top of your gutters. That way, you can retain your existing gutters and you can deal with each part of your gutter system separately if it does get damaged. Reverse curve gutter guards that install over your gutters have a smaller 3/8-inch opening, and the water flows right into the gutter over the surface that's engineered to maintain surface tension.
Are you looking for a gutter cover that will be there through rain and snow for many years to come? Talk with us at Lednor Home Solutions. We've been here to help for over thirty years, and with our triple bottom line warranty, you know that you can count on us. Schedule a free estimate for your Gutter Helmet system today.