Rain or Shine: 7 Ways that Weather Can Damage Your Home
Lots of people love to talk about the weather. But most don't usually relish discussing how the weather can damage their home. And while postal deliveries purportedly can continue during rain, sleet, snow, and other weather conditions; the homes to which mail is delivered don't always fare so well.
Here are seven different ways that weather can cause damage to your home.
1. Wind. This is probably the most obvious type of damaging weather pattern. Extremely powerful winds from tornadoes and hurricanes can scrape the shingles off the tops of roofs and pull gutters away from rooflines. But even wind gusts that aren't as strong can cause large tree limbs to break and fall onto homes, which can cause roof leaks and bring downgutters.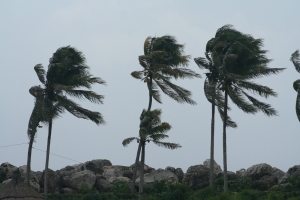 2. Hail. Millions of dollars in damages are common from just a single hailstorm. If the hailstones are even moderately sized, their weight — coupled with the force at which they fall from the sky — can poke holes in the shingles of a roof. Large hailstones can even dent or bend gutters as well.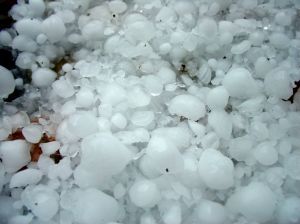 3. Rain. Though the rain itself usually doesn't cause structural damage, any water that leaks into a home through gaps in the roof or walls can lead to messes that can be costly to clean up. This water can also lead to damage to walls, ceilings, and floors; as well as mold and mildew problems throughout a home. Also, too much rainwater in a short period of time can overload gutters, causing the rain to fall onto the ground where it can damage the foundation over time. (And of course, rain tends to cause flooding, which has its own problems.)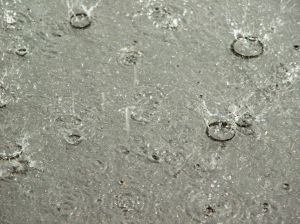 4. Cold. Wintry temperatures (usually below 20 degrees) can affect a home even when there is no precipitation. Frigid conditions can cause pipes to freeze; and if they burst, flooding can occur in basements or rooms. Pipes that are most susceptible to freezing include those connected to outdoor spigots and/or run through uninsulated walls and attics.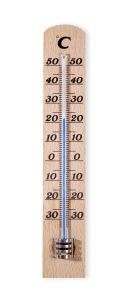 5. Snow. A little bit of snow usually doesn't cause any problems. But multiple feet of snow can weigh on a roof or gutters and overwhelm physical support systems; causing buckling or holes in roofs and bending or breaking gutters. The same effect can be seen on overhanging tree branches, which can fall onto houses and wreak additional havoc.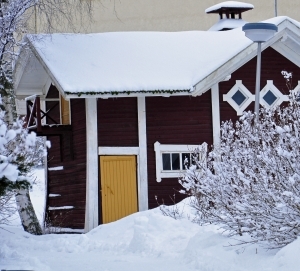 6. Ice. During prolonged periods of precipitation and/or cold temperatures, ice can build up in a gutter to form an ice dam. These dams, which are fed by snowpack on roofs, can not only buckle and dislodge gutters; but the ice can also creep underneath shingles to damage the roof. This, in turn, can lead to leaks through which eventually-melting ice can enter a home's attic or interior.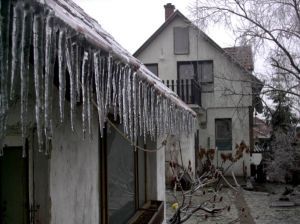 7. Sun. Even when the sun is shining, certain parts of your home could be susceptible to damage. During prolonged periods of heat, the sun can damage furniture, rugs, and artwork by fading colors and making fibers brittle. But wise usage of shades and drapes (or even tinting windows) can keep this from happening.