Rainwater Harvesting Systems: A Quick Guide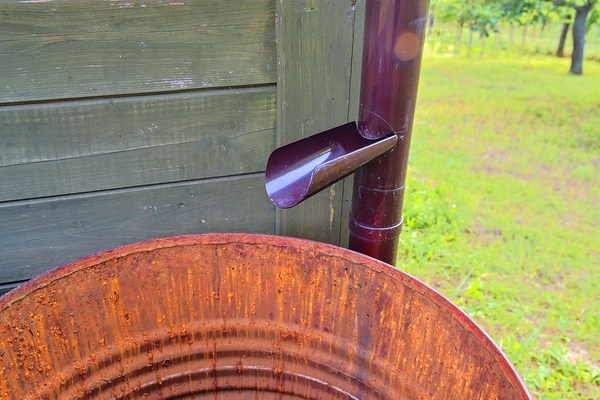 How is your rainwater harvest going this year? If you have a home and you have rainfall, you can become a rain farmer. Collecting and using rainwater in your garden doesn't need to be complex. Here's how a rainwater harvesting system works.
What Is a Rainwater Harvesting System?
Much of the time, water that falls on your roof goes into your gutter system. This system might connect to a downspout that sends water elsewhere in your garden or a downspout that connects to an underground drainage system.
Often, homeowners treat the water that falls on their property as a nuisance that needs to be diverted rather than as a resource to be used. What if you used that water instead? This is where a rainwater harvesting system comes into the picture. Rainwater harvesting can be as simple as installing a rain barrel on your property. This water is not treated, so it is not suitable as drinking water, but it is perfect for garden use.
This water can be very valuable to your yard. Rainwater is valuable to agriculture too, but check your state regulations about rainwater collection before you install a rainwater harvesting system to make sure that you abide by local laws.
Rainwater harvesting helps you become more self-sufficient when watering your garden. In times of drought, you will still have water to grow luscious tomatoes and beautiful begonias. Your local wildlife will thank you too if you use that water for your pond or other water feature.
How Does a Rainwater Harvesting System Work?
Your roof has a lot of area, and when it rains, water falls on this area. The job of your gutters is to move this water from the roof to the ground in a controlled manner that does not damage your home. A rainwater harvesting system can be a stop along the way to the ground, allowing you to use the water that falls on your roof to water your garden or refill a pond or rain garden on your property.
A rain barrel is the cheapest rainwater harvesting system. It is located above ground. Rainwater that goes into the gutters and downspouts diverts to the rain barrel. Often, there is an overflow system so that water goes into the barrel until it is full, then it reverts back to the downspout and goes into the original water management system such as underground pipes. If you don't have an overflow system, the rain barrel might overflow.
Some homes in drought-prone areas have underground rainwater systems. These tanks are common in countries such as Australia, where tanks go under driveways to collect rainwater for garden use.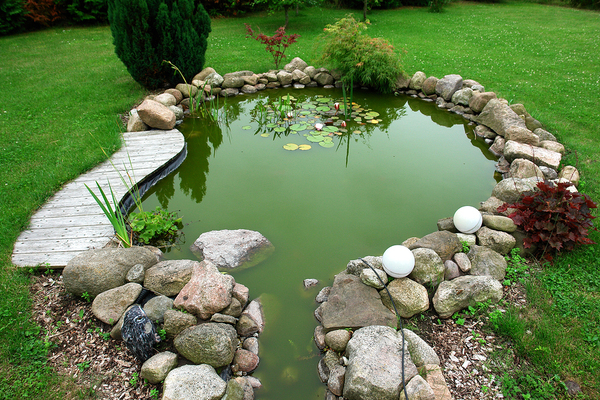 Investing in a Rainwater System For Your Home
What are some of the factors that you should consider when you are investing in a rainwater system for your home?
How much rainwater would you like to store? If you're planning to install a rain barrel, this will give you an indication of how large it should be and whether it should be connected to others.
Are you undertaking a larger home renovation? Some homes have underground rainwater storage. If you live in a drought-prone area, this is something to consider.
Think about what your roof is made out of and what falls onto your roof. Avoid any materials that contain lead, because you don't want this to get into your garden. Also take a look at the condition of your roof. An old roof that is gradually decaying can add to the bacterial count in your water harvesting system, and chunks of roof can move into the rainwater system as well.
Make sure that your gutters are large enough and sturdy enough to manage the rainfall. According to the World Water Reserve, "the size of the gutters should allow adequate movement of rainwater harvested from a storm event spanning 100 years."
Consider adding gutter covers to your gutters to make sure that the rainwater keeps flowing and is not full of debris. A gutter cover system protects your gutters, sending leaves, needles, and other debris to the ground rather than allowing them to accumulate in your gutters. This keeps your gutters, downspouts, and rainwater collection systems clear.
Transform your home and garden this year.  At Harry Helmet, we'll bring our decades of experience to your home renovation project. Whether you're installing new gutters, gutter covers, or roofing this year, we can help. Schedule a free estimate today.