Renters are People Too! Home Improvement Tips for Non-Homeowners
There are plenty of exterior home improvement programs on television these days, and even more Web sites that give advice and display how other people have beautified and bettered their residences. Maybe you happen to be interested in the topics related to home improvement – after all, it's fun to imagine how you can apply these ideas to your own home.
Unless you are a renter. Then you can't really act on these ideas at all. Right?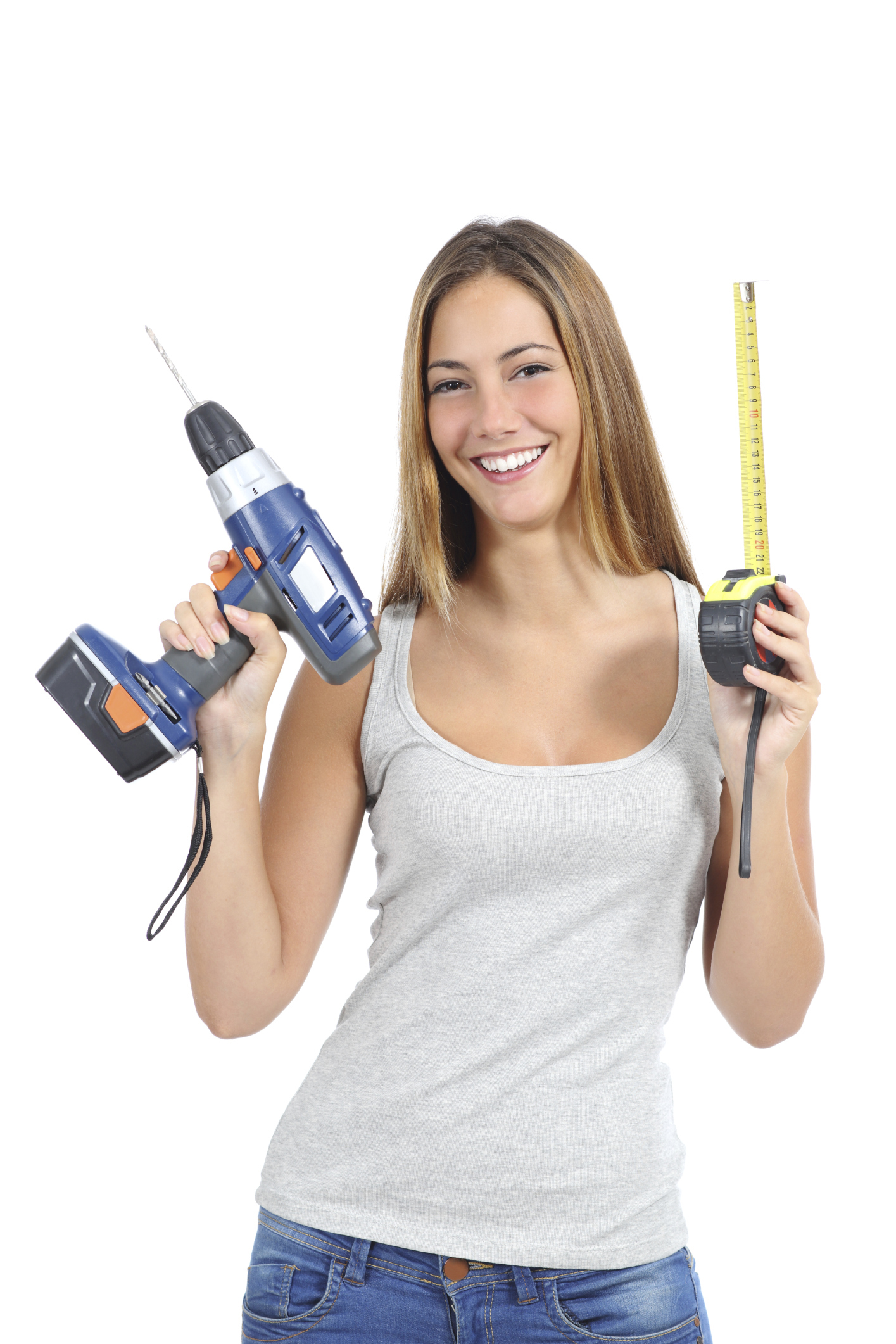 Some home improvement projects are perfect for renters.
Not true. While you certainly can't undertake any major remodeling or renovation projects, you still have several options available to you that are likely to pass muster with your landlord. For instance, you can…
Change your flooring. With your landlord's blessing, you may be able to install lush carpeting in one or more rooms to complement your decor. Conversely, you might be allowed to put down laminate or faux-hardwood, especially if your current carpet is old and needs to be replaced.
Paint the walls. If you're willing to do the job yourself, there's a good chance your landlord will let you change the color of a room or two. A little paint can change the entire complexion of a room or area.
Put in greenery. If you have a window, sill, and/or balcony in your apartment, these are perfect areas to construct a box garden. Add a little TLC, and then watch your garden grow!
Hang mirrors. You'd be surprised at how one or more large wall mirrors can create the illusion of additional space. You may even want to put up floor-to-ceiling mirrors on one wall so you can "double" the size of the room.
Change out light fixtures. Those generic fixtures or sconces can probably be swapped out with more charming or elegant pieces that you can pick up at a lighting store – or even a flea market or estate sale.
Change your doors. Think about hanging a sturdy wooden door with frosted glass for your office. Or if you rent a home, add character with a stylish front door in stately wood or an eye-popping color.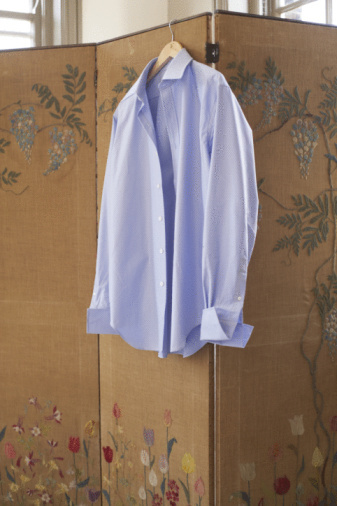 Position a screen to create added closet or storage space.
Use screens. Free-standing screens can alter the lines of a room if placed at an angle near a corner. Or you can use screens to create a new closet space where you can store mops and brooms, cleaning supplies, or even files or clothing.
Switch out your hardware. If your home's kitchen has dull drawer knobs, cabinet pulls, and other handles, purchase a new set and change them out. You can do the same with ordinary doorknobs by adding glass knobs or metal handles. Even your light and outlet switch plates can be replaced with products that are a bit more fashionable.
Divide a room. Here's an idea: buy an open bookcase (or take the back off of a standard one) and place it as a divider in a large space so that it acts as a "three-quarter" wall. This is ideal for the common living room/dining room areas in apartments.
Improve your home security. You don't have to tear up walls and run new wiring. There are DIY wireless systems available to monitor doors and windows, and even provide video surveillance at your front door and elsewhere.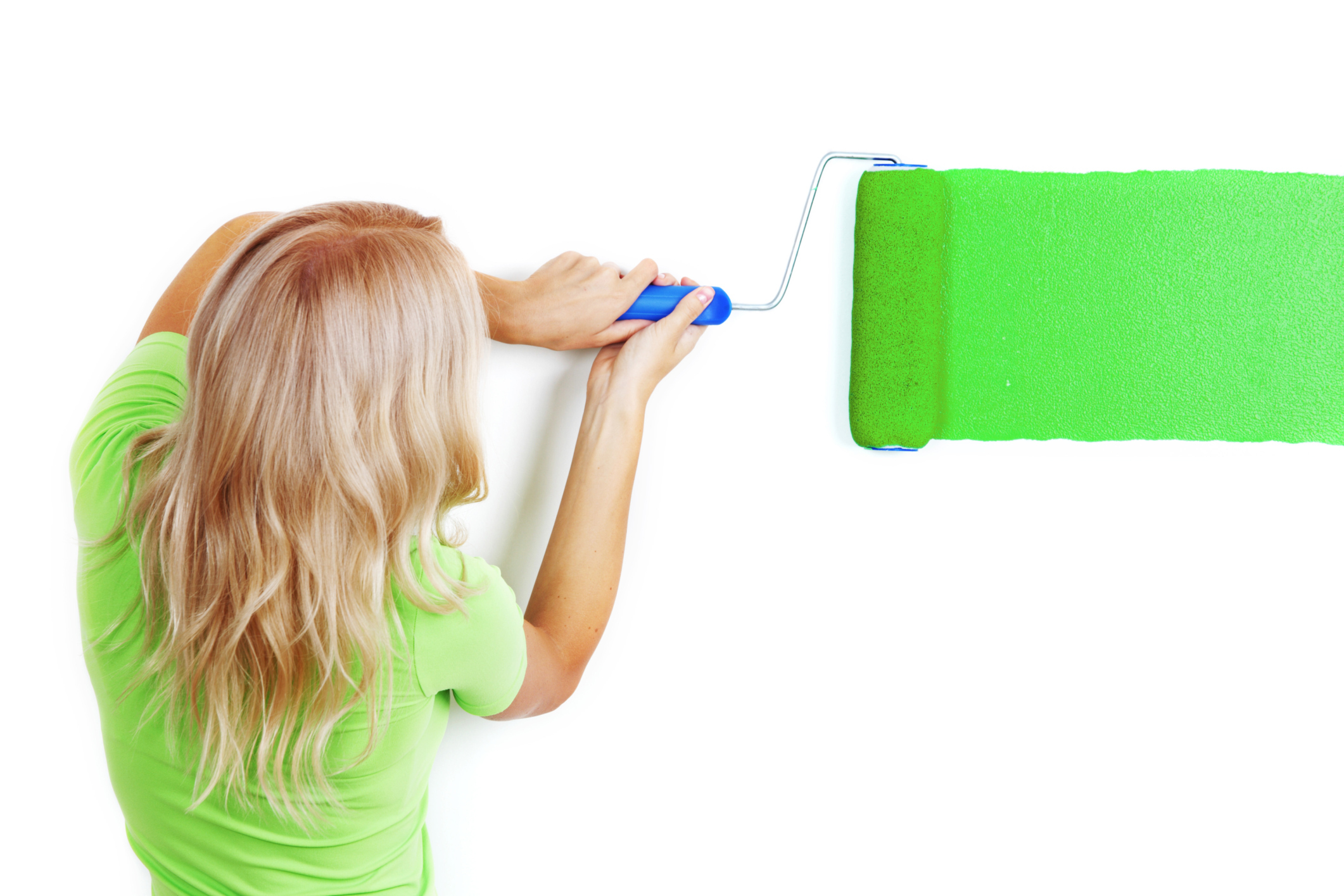 A fresh coat of paint can rejuvenate a space.
Of course, be sure and get prior approval before making any of these changes, because you don't want to threaten your relationship with your landlord. But if the improvements are non-permanent and improve the quality of the residence, and you're willing to foot the bill and do the work, chances are good that you'll get the green light. Then you can make your rented apartment, townhome, condo, or house feel a little more like home.
Written by Del Thebaud