5 Roofing and Gutter Lessons we Learned from Hurricanes and Tropical Storms
Severe weather is becoming more of an issue for more people in more of the country than it ever was before. This means that it's important to look at the damage done from previous storms so that you can learn from it and prepare for a future storm in which your home is threatened.
A lot of different parts of your home can be threatened in severe weather, but your roof is a primary point of protection for you, and your gutter system handles the storm water that comes with events like hurricanes and tornadoes, so you'll want to take special care with those areas. Take a look at some roofing and gutter lessons learned from previous weather catastrophes that you'll want to take to heart.
1. A direct hit in high-speed winds is going to cause damage to your gutters regardless.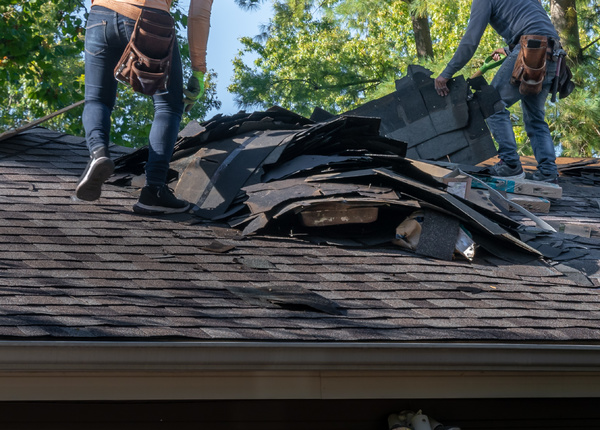 Not every home will get hit head-on, and it's always possible for storms to veer from their path and end up causing less severe damage to the area they were expected to hit, so it's not a good idea to take no precautions at all with your gutters. But you should be aware that extremely high wind speeds or rainfall amounts are going to do damage to a typical gutter regardless. Keep this in mind as you're preparing your home – don't ignore precautions you can take, but spend your time wisely and don't try to prevent unpreventable damage.
2. The more secure your gutters are, the safer they are.
While a direct hit to your home by a tornado or hurricane might destroy your gutters regardless, they can survive indirect hits – if they're secure. That means that you need to check your gutter hangers or fasteners before a storm hits. Make sure that you give yourself enough lead time so that you can replace them or install reinforcements when necessary.
3. Don't let gutter clogs hurt your home.
It's easy to believe that high-wind speed storms like hurricanes and tornadoes might just blow all the debris out of your gutters anyway, so why clean them? But consider the heavy rains that come with these storms. If your gutters are clogged to start with, the rains will definitely cause overflow that will cause roof leaks, flooding, as well as foundation and landscaping damage. It's much safer to go into a storm with gutters that are as clean as possible, so clean them out before a storm is set to hit your home.
4. Make sure that your downspouts are directed away from your home.
The purpose of downspouts is to funnel the water away from your home's foundation as well as protect your landscaping. If they don't go far enough away from your home, or if they're misdirected, it doesn't matter if your gutter system can handle the flood water perfectly – you'll still end up with landscape damage, flooding around your home, and possible foundation damage. So take a minute to see if you can extend your downspouts to direct the water further away from your home and make sure that they're directing the water in the correct direction.
5. Be aware of branches that need to be trimmed, as well as other falling debris.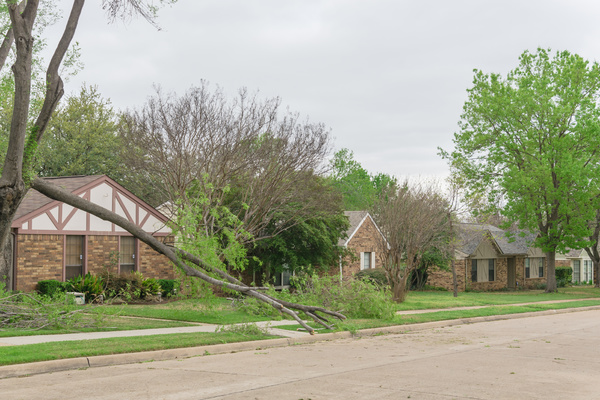 A heavy branch could hit your roof and leave a hole. What's more, it could hit your gutters and damage them badly enough that they can't do their job, which would be just as bad as having nonfunctioning gutters in the first place. So it's important to be aware of debris that could fall or fly into your home. That means trimming branches that are dead or that hang too, as well as picking up and securing yard items like patio furniture, toys and bikes, and other outdoor objects.
If you need help protecting your roof and gutters before a storm or cleaning them up later, Harry Helmet is here for you. They've been working on homes like yours for 40 years and know what kind of attention your home needs.  Schedule a free estimate.