Seamless Gutters: How They're Made and Where to Find Them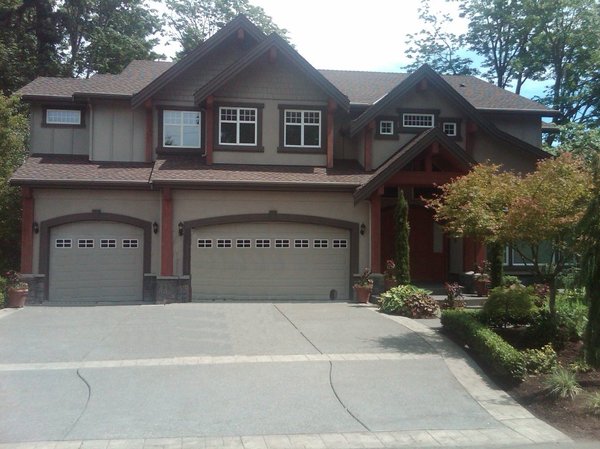 When you want new gutters for your home, you'll hear a lot about seamless gutters. What are they, and how can you get them for your home? Are they actually better than other gutters?
What Are Seamless Gutters?
What is a seamless gutter? While all gutters have some points of connection with other gutters, some gutter products have more than others. Sectional gutters are the gutters that people often place on their homes. These gutters come in sections, and you purchase enough guttering to make up the length that you require to cover the exterior of your house. These gutters are composed of smaller pieces of metal connected by seams. Usually these small pieces are a maximum of 10 feet long. When you install them,  you overlap them and use sealant to cover the joint.  Over time, the areas where the pieces connect can become zones of weakness in your gutters. They are rougher than the surrounding gutter and may collect debris. They can also start to leak.
On the other hand, a seamless gutter is made out of a single piece of metal. It doesn't have seams, though it does need to connect to other gutter pieces at the corners of your roof. Aside from that, it's free of the debris and leaking problems that you might experience with a sectional gutter.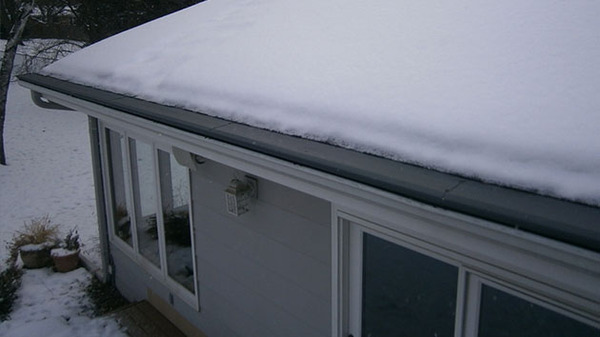 How Are Seamless Gutters Made?
Seamless gutters are usually made from aluminum, although you can also get copper seamless gutters if you wish. Generally, they are made by the gutter contractor who works on-site to create the gutters that you need for your home. These gutters custom-made and, therefore, they fit your home perfectly. While you can't walk down to the store and come back with seamless gutters for your home, these gutters are a superior custom product that's designed with your unique home renovation project in mind. To find seamless gutters, work with a gutter contractor that specializes in custom gutter projects.
The Cost of Seamless Gutters
According to Home Advisor, "A seamless gutter will cost you between $3 and $25 per foot, totaling between $600 and $1,468 on average. It all depends on your choice of material and the pros in your area." The cost varies depending on local labor costs and depending on the materials that you choose. For example, copper gutters are far more expensive than aluminum gutters.
The Ongoing Advantages of Seamless Gutters
If your gutters are warped, damaged, and leaking, you know that you need to replace them. Replacing them with seamless gutters reduces your need to repair them over time. Seamless gutters:
Are beautiful, with fewer seams
Have a strong enamel finish
Have fewer leaks
Can be completed in a single day
Come in many different colors to complement your home
They also work with gutter protection devices such as:
Gutter covers, which can protect your gutters from debris accumulation. Getting a high-quality gutter cover protects the beauty and integrity of your home by reducing gutter leaks from accumulated debris.
Gutter heating, which prevents ice from building up in your gutters. Ice buildup can lead to ice dams that damage your roof over time.
Get ready to change your gutters and change the look and functionality of your home.  Schedule a free estimate with Harry Helmet today.