Should You Repair or Replace a Shingled Roof?
Americans are faced with "fix the old one or buy a new one" decisions all the time. Should you repair your lawnmower, or just go purchase a new model? Should you try to augment or improve your old computer, or just invest in the latest model? Should you tell the heating contractor to fix your current unit, or install a new one? And should you take your old car to the mechanic to be fixed, or the auto dealership to trade in for another one?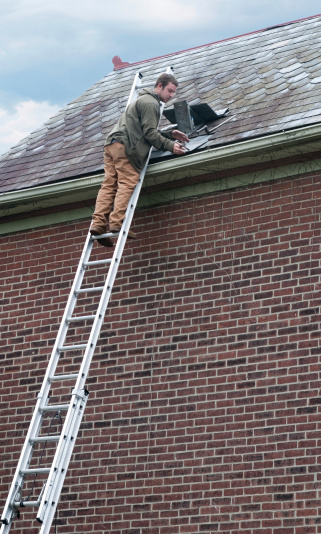 Along those lines, homeowners often face the dilemma of whether to repair their roof or pay out a large sum of money to have it replaced. While the answer depends on the individual situation (much like the examples alluded to above), here are some guidelines that can help you make this difficult decision:
It's probably best to repair your current roof if:
You've got a deadline to meet. If you have company arriving soon or are getting ready to go on a trip, it may be tough to schedule a roofer to replace your entire roof on short notice.
Your roof isn't that old. In most cases, a roof that's 15 years old or less should last you quite a bit longer.
The problem area is small. If the shingles are broken or missing in a single area or two, those can be easily fixed.
The cost of a roof replacement would be substantially more than repairing the current problem on your shingled roof.
Your roof only has a single layer of shingles on it. In many cases, it's just as effective (and cheaper) to put another layer of shingles over the spot that needs repair.
Differences in shingle color aren't a big deal, like if the part of the roof to be fixed faces the back yard or is obscured by trees.
There is no underlying moisture damage. If your roof deck, underlayer, and support beams are still intact, then shingling over the problem area will likely be sufficient.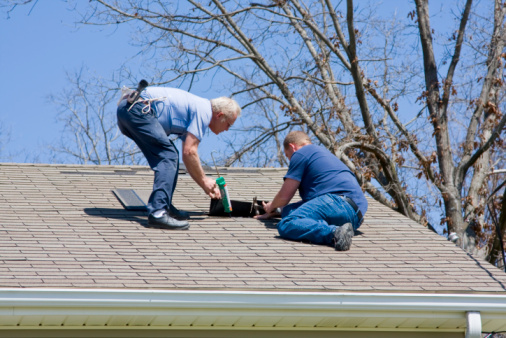 You should probably opt for a roof replacement if:
You have some time in your schedule. You'll need the time to seek out a qualified contractor, get on his schedule, and have all the work completed.
Your roof is old. If you have a roof that is over two decades old, you may start to see additional problems – so you should think about replacing it altogether.
There are large and/or multiple areas that need to be fixed. This is another sign that the quality of the entire roof may be deteriorating.
The additional cost of a roof replacement is less than the cost of repairing it. For instance, if a roof repair would cost $5,000 and a new roof would cost an extra $3,500, it's probably a better investment to replace the entire roof.
You have two layers of shingles on your roof. Most building codes prohibit more than two layers, meaning that repair would involve ripping off old shingles (which would cost more than shingling over it).
It's important that your roof remain a uniform color. If the problem area faces the street, or you plan to sell your home soon, a new roof adds to your residence's curb appeal.
You have underlying moisture damage. A roof replacement involves installing a new roof deck and removing moisture-damaged areas of your entire roof.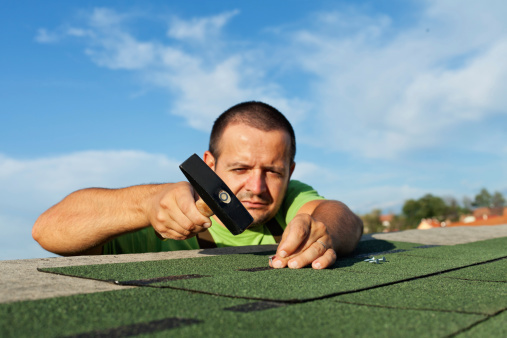 If you choose to get your roof fixed, be sure to get a firm cost estimate from the contractor before you start. If a roof replacement is the better option, contact Harry Helmet at 1-888-5-HELMET for a free in-home inspection and estimate. Harry Helmet uses only the highest-quality materials, backs up its work with a full workmanship warranty, and assigns a dedicated project manager to your home.
Written by Del Thebaud