4 Signs of Sun Damage to Your Roof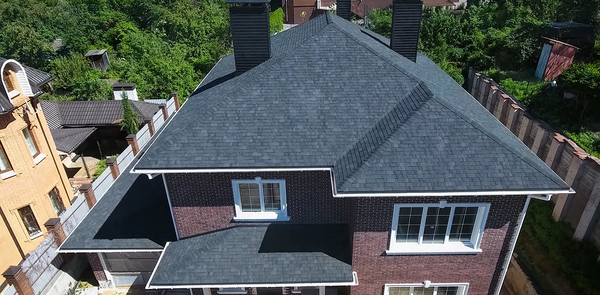 On a bright, clear day, the last thing you're thinking about is your roof. You might be outdoors in the garden or taking a walk. However, when you come up, if your eyes wander up to your roof, you may see some of the damage that the sun has caused over the years. According to Pop Polling, "long-term exposure of shingles to ultraviolet rays causes a progressive break down of their structural composition." What are the signs that your roof has sun damage, and what can you do about it?
1. Discolored Shingles
If you notice that parts of your roof are a different color than the rest or that the majority of your roof seems a lot lighter than it used to be, you probably have the beginnings of a problem. Sun damage can cause your roof to age, and with age comes bleaching. Consult with a roofing company if you notice that your roof is becoming discolored so that you don't experience other problems such as roof leaks.
2. Gutters Clogged With Shingle Debris
Sometimes, your gutters get clogged with leaves. Unfortunately, they can also get clogged by large and small bits of your roofing. If you notice that instead of leaves, you're getting a lot of large or fine shingle debris in your gutters, this is probably due to an aging, damaged roof. Look on the roof to see if there's a single source of debris such as an area of peeling or cracked shingles.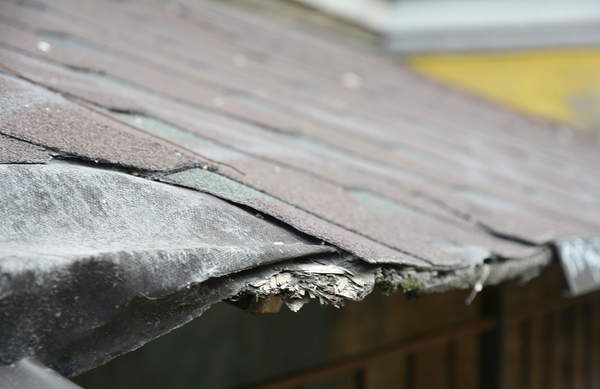 3. Curling Due to Heat
Unfortunately, over time, the sun's warmth causes roofs to warp. In addition to discoloration, you may see shingles that are starting to curl up due to ongoing heat damage. While new roofs have some ability to adapt to changing weather, over time they begin to become less adaptable and suffer from crumbling.
4. Splitting and Cracking
Sometimes, a shingle's response to heat is to break instead of curling. According to Inspectapedia, "thermal splitting or tears occur in both conventional 3-tab shingles (photo above) and also in laminated asphalt shingle roofs." As materials heat and cool, they shift slightly. Over time, this constant expansion and contraction can lead to cracks in your shingles. They could end up in the gutter, or they may not be noticeable until someone goes onto the roof to check the integrity of the shingles.
Do You Need a New Roof?
If your problems with your roof are restricted to a small part of the roof, then you may get away with doing a roof repair. This often happens if there are acute problems such as a branch that has hit a specific area of the roof. However, if the roof is simply aging due to sun damage, it's possible that the damage is all over the roof. In that case, you may need to look into a roof replacement instead.
Harry Helmet is committed to your home. Whether you're working on a roof repair or roof replacement for your sun-damaged roof, we are here to help. Schedule a free estimate today!