Sniff, Sniff! I Smell Mildew! Where Is It Coming From?
You can't always see it. It's rare that you're able to touch it. But oh boy, you sure can smell it.
Mildew.
These fungal filaments can potentially form in almost every part of your home. Wherever there may be some concentrated or inordinate amounts of moisture, it's quite possible that mildew may soon follow.
Why is Mildew Dangerous?
The potential dangers of mildew are not discussed as often or thoroughly as the dangers of mold. But if you're exposed to mildew over prolonged periods of time, it can be harmful to your health. Mildew is a fungus that's nontoxic in and of itself, but some species produce mycotoxins that can cause symptoms like stuffed noses, sore throats, coughing, and difficulty breathing.
These symptoms may feel similar to what you'd experience from a cold or the flu. People who already suffer from allergies or asthma are more susceptible and may experience worse symptoms.
Water Leaks Cause Mildew
The most obvious thing to look for is where water might be leaking in your home. If you smell mildew, first check for visible leaks near water sources. Then search for signs of water damage such as discoloration or chipping paint which may indicate that the leak is inside a wall, ceiling, or floor. Once you find and repair the source of the leak, dry out the affected area completely.
Examine Your Bathroom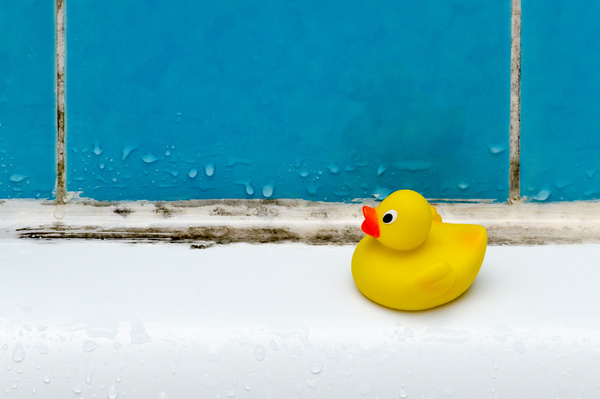 A frequent place where mildew makes itself at home is in your bathroom. That's why it's important to ventilate every bathroom that's in use either by opening windows or using exhaust fans. Make sure to spread out towels so that they dry better, and wipe down shower surfaces with a rag, towel, or squeegee after each use. If your shower curtain gets mildewed, clean it using a disinfectant solution with hot water or a detergent and bleach combination, and rinse with hot water (possibly mixed with some lemon juice and salt).
Mildew Hiding In Walls, Windows, Roofs
If the mildew isn't located in the interior of your home, then you may want to start inspecting the walls and windows. Inspect window frames for warping, water stains, or similar damage; and do the same for doors, wall corners, and other possible entry points into your home. If you have an overhanging roof, inspect the eaves for rotting and look for damaged shingles where mildew may be forming. Of course, you'll also want to examine your gutters and downspouts to check for standing water or disrepair from being pulled away from the home due to excess moisture.
Carpets Can Be Mildew Farms
Another possible place for mildew is in or under your carpet. If there aren't any obvious areas that are constantly wet, then you may have to lift up the carpet and peer underneath. Start by pulling back a corner at a time in a given area and see if the underlayment of flooring is wet or discolored. Stained or rotted floorboards or baseboards are also a sign that mildew may be present. Once you do spot mildew, vacuum the carpet and/or wipe up and clean the errant moisture – then throw away the vacuum bag or clean the canister thoroughly. For mildew stains, mix some laundry soap with cool water and sponge the affected area repeatedly until the stain vanishes, then rinse and dry the area completely.
How can I Prevent Mildew?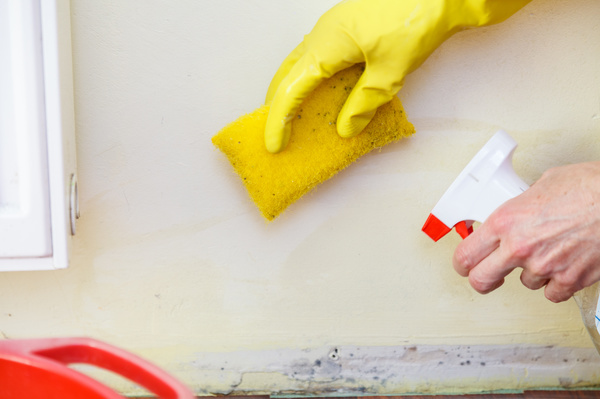 Moisture control is the key to preventing mildew. Eliminating any leaks in your ceiling, plumbing system, or walls will help keep mold out of your home.
It's important to keep your home clean and dry, keep excess water out of your home, and familiarize yourself with fungicides and commercial cleaners that can eliminate mildew.
What causes Excess Moisture in the Home?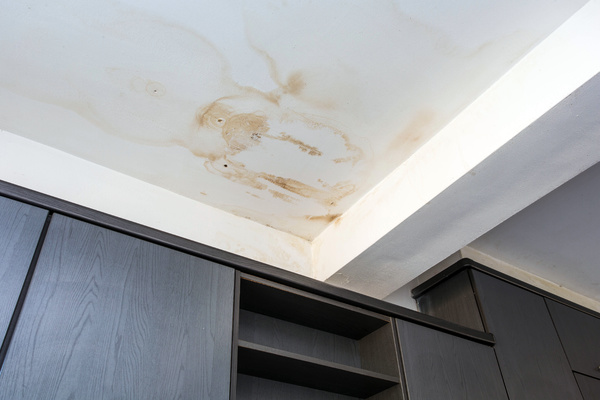 One cause of excess moisture is leakage. A damaged roof, for example, can lead to a leak in your ceiling. And while a small leak may not be extremely noticeable or seem like a major problem, just a small water leak is all it takes to create a large mildew problem.
Poor ventilation also leads to mildew. If the humidity in a home is allowed to rise unchecked and there's no dry air, the moisture levels will rise and the conditions will be ripe for mildew to grow.
How to Reduce Moisture in the Home
To keep moisture out of your home, make sure to keep an eye out for leaks in common places – under kitchen and bathroom sinks, from the ceiling, in the laundry room, and from poorly-sealed windows and doors.
If you notice a leak, have it fixed as quickly as possible. Make sure that any remaining water from leaks or spills is cleaned up immediately, and use tools like air conditioners and fans to maintain a safe and healthy humidity level indoors.
How to Prevent Mildew From Returning
If you keep smelling and discovering mold in various parts of your home, you may want to consider better humidity regulation procedures. Ventilation fans and dehumidifiers can help you attain the optimum indoor humidity levels of between 30% and 50%. You may also need to seal leaks in your air conditioning ducts or install a vapor barrier as part of the insulation in your attic, ceiling, and walls.
Even though it's possible to mask the smell of mildew with air fresheners and similar products, it's unwise to leave this problem unaddressed for very long. That's because repeated mildew buildup can sometimes cause health problems for your family, especially very young or very old people. So the first time you smell mildew, take the necessary steps to locate its source and fix the problem as soon as possible.
A good gutter system can help you prevent ceiling leaks and keep moisture out. Lednor Home Solutions has been working on homes like yours for over three decades.  Get gutters that are the right fit for your home. Talk with Lednor Home Solutions today.