Strawberry Gutters Forever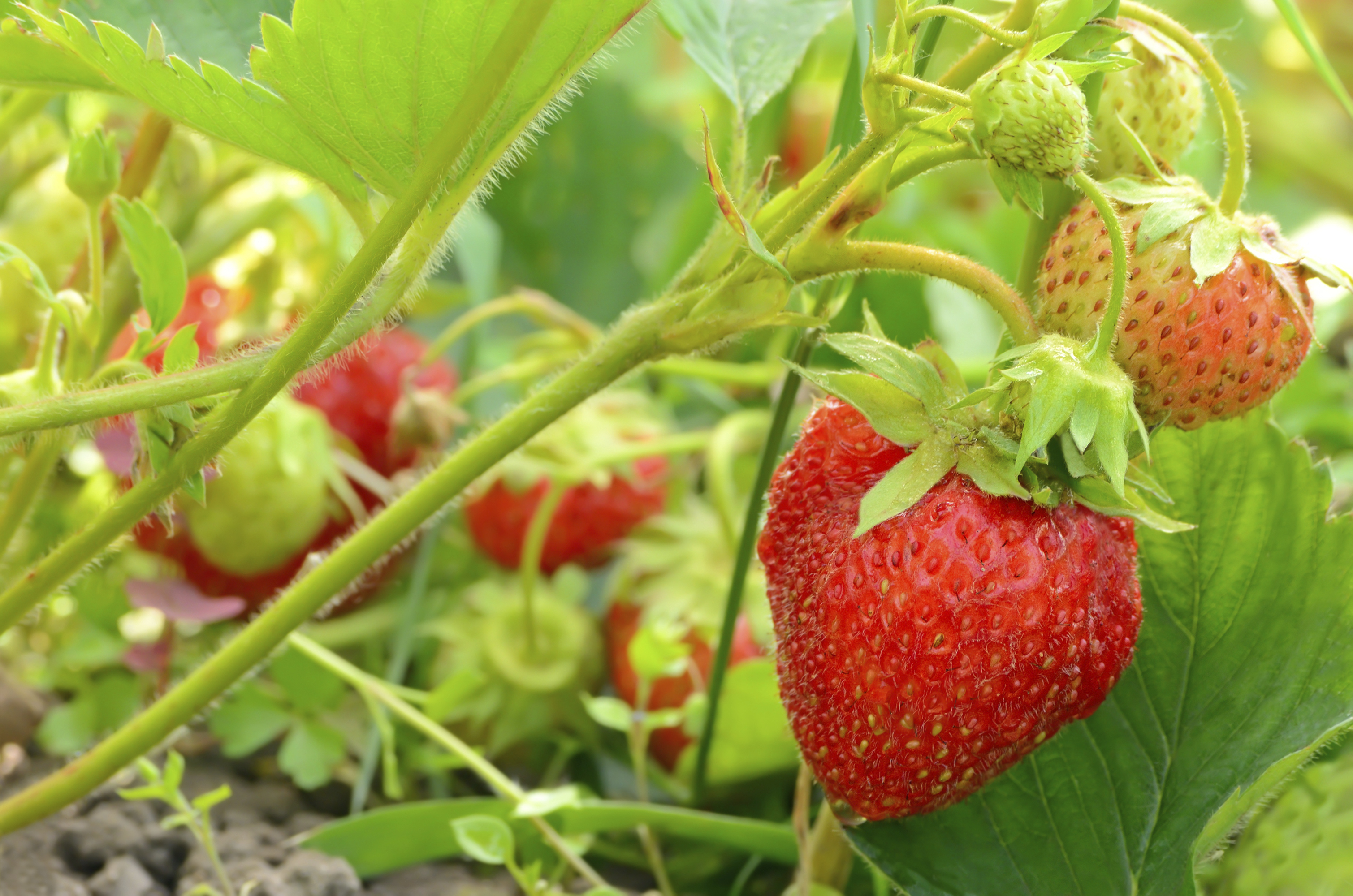 Many Americans dream of being able to build, grow, and nurture a bountiful garden full of fresh, tasty produce. But these days, a lot of folks live in apartments or in houses without much usable yard space. Even so, there are some who find innovative ways to utilize their green thumbs and generate herbs, fruits, and vegetables.
One of the most unique methods is to grow strawberries in used (or new) gutter sections. With a little elbow grease and a lot of TLC, you too can soon be enjoying juicy, hand-picked strawberries from your own gutter garden!
Turning Gutters Into Gardens
Setting up your gutter strawberry garden is relatively easy. Based on the space available, determine how much guttering you'll need. Even if a ten-foot aluminum gutter section must be cut in half, that's still room enough for three strawberry plants. Use tin snips to cut gutters down to size, as well as to crimp the endcaps onto either side of each planter. Then apply some pure silicone caulk along the inside guttering-endcap seam and allow it to dry.
On the outside of the gutter, measure and mark spaces that are about nine inches apart for each strawberry plant you will be growing. Then turn the gutter section over and mark drainage holes that are four to six inches apart. Use a power drill with a quarter-inch bit to poke through the metal where you marked the holes.
Placement of Your Gutter Garden
Now that you've constructed your gutter garden, the next step is to figure out where to put it. The key is to find a spot that gets at least six hours of sunlight each day that is within easy reach of regular watering. If placing the gardens on the ground, elevate the gutters with paving stones or rocks in order to ensure proper drainage. You can also mount the gutters to a vertical surface like your home's siding, the railing of a deck, or a fence; or you can suspend them from a balcony or patio ceiling using cables or steel cords that run through other drilled holes in the guttering.
How to Plant Strawberries in Your Gutters
Now, you're ready to do some strawberry planting. Fill up the gutters with potting soil, leaving only about a half inch of space below the top lip. Take each strawberry plant and trim the roots with scissors so that they are about six inches in length. Then bury the plant so that the top roots are at least a quarter-inch below the soil and the crown is just sitting out of the soil. (If you're using plant seeds, put four or five seeds in each "plant space" about a quarter-inch below the soil surface.)
Strawberry plants generally require about an inch and a half of water per week. Fertilizer should be applied once when plant growth begins and again right after the plants yield fruit. For the initial year of growth, you should pinch off all the flower blossoms; this helps facilitate better plant growth. Always cut any "runners" off of the plants, because they won't be able to fit in your gutter gardens.
Enjoy Scrumptious Strawberries Fresh From Your Gutters!
Depending on where you live, you could start harvesting your strawberries in June if you planted them in early spring. If you live in warmer climates, you can also plant them in September for another crop. Once you've harvested your strawberries for a few years, you may find that you'll have enough for baking recipes, fruit plates, and even giveaways or sales to neighbors, family and friends. All because you know how to repurpose old gutters!
With a little elbow grease and a lot of TLC, you too can soon be enjoying juicy, hand-picked strawberries from your own gutter garden!
Written by Del Thebaud