Oops! The 10 Most Common Roofing Mistakes
Putting a new roof onto a home is an expensive, but necessary, cost for homeowners. However, a roofing project that is characterized by shoddy or amateur workmanship can lead to higher costs in the long run.
Here are 10 of the most frequently-seen roofing mistakes:
1. Starter shingles installed incorrectly (or not at all). Many do-it-yourselfers make this mistake before they even begin. It's vital to lay down a "starter" section of shingles along the eaves; otherwise, water will invade the sheathing under the bottom shingles' cutouts.
2. Improper slope. Choosing materials that don't match the slope of the roof also leaves the home susceptible to water penetration. For instance, a minimum slope of four units of rise per twelve units of run is recommended if you are installing asphalt, wood, or tile shingles and shakes.
3. Improper use of nails. Shingles can slip down if they aren't nailed correctly or if too few nails have been used. You should use at least four nails per shingle, and raise that minimum to six on roofs with steep grades. Also, nails shouldn't be driven into (or above) the self-sealing strip.
4. Insufficient securing of valley flashing. Roof valleys are the places on a roof that are most prone to leaks because they handle a large volume of runoff water. When installing metal flashing in a roof valley, not using enough sealant or securing materials can be enough to cause buckling and lead to water leaks.
5. Improperly installed valley flashing. Some roofers or amateur contractors will mistakenly install the valley flashing itself. The flashing should be layered underneath shingles instead of atop them, and the U-shape of the metal should face the valley. Otherwise, water may run where it isn't supposed to and speed shingle or flashing deterioration.
6. Not planning for ice dams. If you live in a cold climate, ice dams can form at the roofline and force water under the shingles if the roof isn't insulated enough. Prevent this by putting down an underlayer in the roof for about three feet or so to add an additional layer of protection against melting ice water.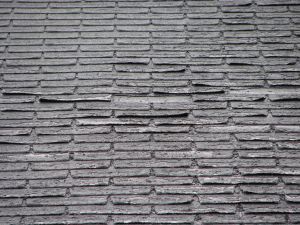 7. Not allowing ceilings or attics to vent. When laying down shingles for a roof, it's important to make sure that air can escape from attics and ceilings. Otherwise, moisture can build up over time and weaken the shingle material prematurely.
8. Not aligning shingles correctly. This might be the easiest way to spot a subpar roofing job. If the cutouts on three-tab shingles are not vertical and/or the butted joints aren't on the same horizontal plane, the shingles are misaligned.
9. Incorrect shingle overhang. The edge of the shingles should hang over a roof between an inch and an inch and a half — or between a half inch and three-quarters of an inch if drip edge flashing is installed. Too much overhang and the shingles could blow off in high winds; too little can allow water to seep into rake or fascia boards.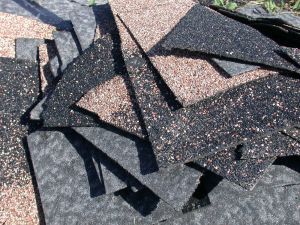 10. Incorrect shingle exposure. For standard three-tab shingles, an exposure of five inches is suggested. Shortening the exposure leaves the shingles vulnerable to collecting moisture during a driving rainstorm or being blown off if the wind speed is high.
Written by Chris Martin