The Best Gutter Guards: 5 Things to Look for
How can you determine if one thing is better than another? Well, the first step is deciding on the criteria upon which to base any claims of "better" or "best." And in the world of gutter guards, you have to know which factors to weigh before figuring out which product is the best choice for you.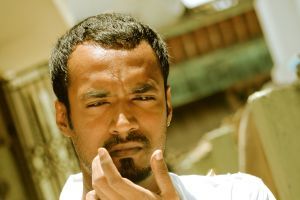 Here are five things to consider:
1. Construction. The most basic aspect about a gutter guard is how it's made. That starts with the materials used for the product. Some are made with plastic or soft metals, while others are fashioned with sturdier aluminum or steel. Also, gutter guards have different ways off keeping debris out of gutters. They may feature a "mesh" design with small holes or have slots cut into them where water is designed to flow. True gutter covers are characterized by a "reverse curve" shape, which repels solid debris while allowing the water to run down its surface and into the gutters.
2. Lifespan. Naturally, you'll also want to determine how long gutter guards are supposed to last (and when you'll have to buy and/or install new ones). While gutter guards you purchase at a store may be less expensive than complete gutter protection systems, they generally aren't designed to last more than a few years. On the other hand, comprehensive gutter guard products have lifespans anywhere from a decade to a quarter century or longer. Again, it comes down to whether you want to replace your gutter guards periodically and save money, or pay more and not have to worry about it again.
3. Installation. Like many other homeowner projects, a key question is whether to do it yourself or outsource the job to a contractor. Most gutter guards sold in home improvement stores can be installed by homeowners, but it might behoove you to find out precisely how much work is involved. Conversely, gutter guards which require professional installation are almost always going to cost more; but then, you won't have to subject yourself to added danger by climbing around on your roof or ladder.
4. Guarantees. You'll also want to gauge how confident the gutter guard manufacturers are with the quality of their products. Are the materials guaranteed for a certain timeframe? If you have gutter guards installed, is the labor under warranty for a specific period of time? In either case, be sure to determine exactly what constitutes "substandard" quality before the guarantee or warranty kicks in. Also, if a gutter guard company offers a "no-clog" guarantee, read the fine print to see what is considered to be a clog and what type of remedy is provided in these cases.
5. Warranty voidance. There's one more thing that many homeowners forget about when weighing new gutter guards: will their installation void any warranty offered by a roofing company? Many gutter guards attach underneath shingles, which some roofers consider "altering the roof" and thus a breach of the company's warranty provisions. That means if you do see broken or missing shingles or similar damage elsewhere on your roof, the roofing company has a loophole which they can use to avoid performing warranty repairs. So ask gutter guard installers directly about this issue or check your most recent roofing contract.
Photo credit #2: Elvert Barnes