The Cicadas Are Coming! 5 Ways to Keep Your Gutter's Buzz-Free
If you live in the northeastern United States, be aware that you are about to get some visitors. You know, those cute little guys whom you haven't seen for 17 years!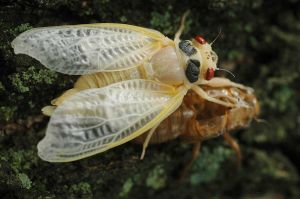 And he's bringing 30,000,000,000 of his closest friends.
Cicadas. But how many will be coming? About one for every finger of every human being on the planet.
That's right. An estimated 30 billion cicadas (or maybe more) are expected to descend on Virginia, Maryland, the District of Columbia, North Carolina, Pennsylvania, New Jersey, Delaware, New York, and perhaps even small portions of Massachusetts, Connecticut, South Carolina, and Georgia.
This classification of cicadas, known as Brood II, makes an appearance every 17 years. When the ground temperature reaches exactly 64 degrees, the cicadas will emerge from underground, climb trees, and jump, crawl, and fly around looking to mate and lay eggs.
Oh, and they'll be vocal. Very vocal. The sound could be loud enough to drown out the noise of overhead planes.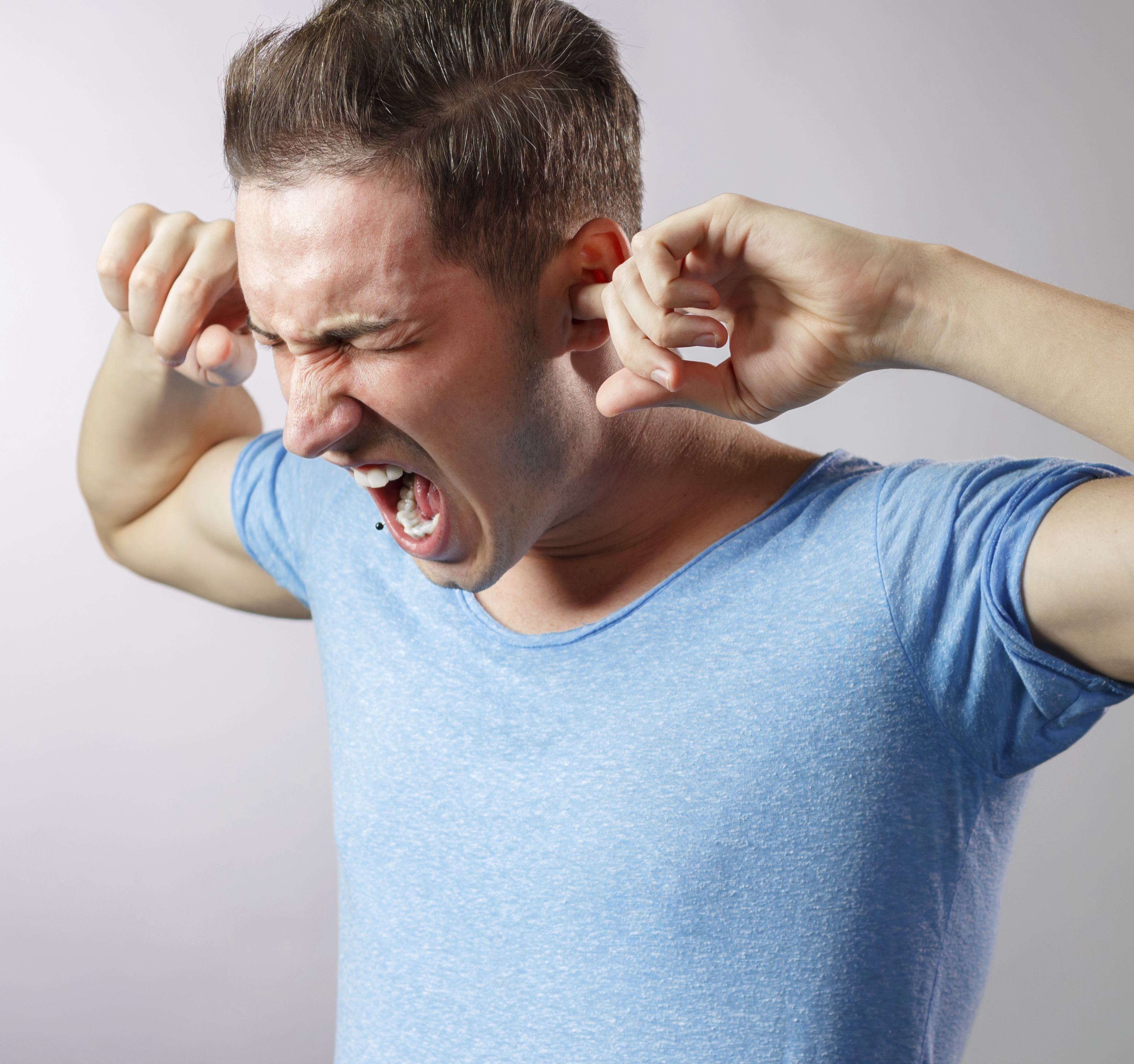 Hey — if you had to wait seventeen years to have sex, you'd be making a lot of noise, too.
The good news is these cicadas are not harmful to humans in any way, and they'll only be around for a few weeks until their mating season ends. The bad news? During that time period, people will likely see thousands (or even millions) of cicada carcasses all over the place — including on their roofs and in their gutters.
Since this is a gutter-related blog, let's address this question: What can be done to keep cicadas out of gutters?
A glib answer would be "Not a darn thing." When 30 billion insects want to invade a spot, they pretty much go wherever they want to (outdoors, at least). There are no sprays, chemicals, tablets, or other repellant products on the market that can keep them away (no matter what any salesperson might tell you). However, there are a few steps that can be taken to minimize the cicada count in your home's gutters. Here are five of them.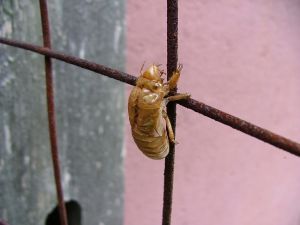 Too bad they can't read your "Cicadas Keep Out" sign.
1. Clean your gutters one or two extra times. Yes, you normally only have to perform this thankless chore two or three times each year. But with the cicada infestation, your gutters are going to fill up with debris even if there's no rainfall or runoff water to carry it there. So it may be worth your time to get up on a ladder once (or twice) more to clean out cicada carcasses.
2. Flush them with water periodically. Get a hose and spray water through your entire guttering system one or two times each week (or more frequently, if the cicada corpses are piling up). This will wash the debris through your downspouts and onto the ground. If you have a wand attachment, you can do this from the safety of the ground.
3. Trim tree branches back. Ideally, there should be no overhanging tree branches within three feet of your roofline. So pruning back the limbs of nearby trees can reduce the number of cicadas who reach your gutters from the yard. Of course, if your tree is home to a few million cicadas, it may not be safe to try to balance yourself on a ladder while the invaders buzz loudly around you.
4. Use canvas or plastic. This is not recommended as a long-term solution for your home. But if there isn't any precipitation in the forecast, you may be able to get away with draping a tarp or drop cloth over your gutters temporarily to keep out unwanted cicadas. Just be sure and remember to take it down if it begins to rain (or gust heavily) and/or when cicada season ends.
5. Get a gutter guard. If you can have a gutter guard installed before the cicadas invade, the vast majority of them won't make it into your gutter — especially the corpses that fall from trees or slide down your roof. Plus, you'll have a fantastic gutter protection system in place for future rain and snowstorms.
In reality, the only way to deal with Cicada Invasion 2013 is to stay inside as much as you can and ride it out. Or leave the area and travel until the little pests go back underground. Or you can sample cicada recipes. (Seriously. They're a delicacy.) And while you can be proactive in keeping the "Brood II buggers" out of your guttering system, don't expect your gutters to be completely cicada-free.
Written by Harry Helmet