The Most Expensive Gutter Repair Projects
No one likes to repair their gutters. Especially if those gutters aren't on single-family homes.
That's because commercial structures tend to be larger than residential ones, so the cost of gutter replacement will usually be higher. Here are some examples of the most expensive gutter repair projects in 2013 alone: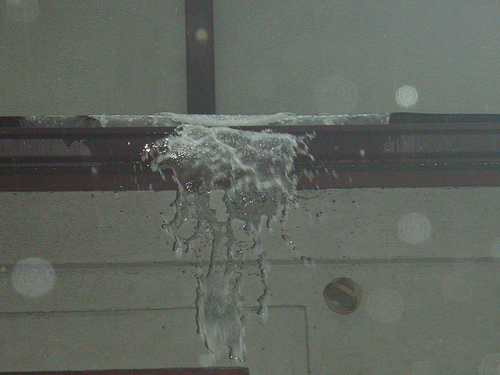 1. McDill's Irish Pub in Collinsville, Illinois is equal parts pool hall, Irish pub, sports bar, and dive bar. But its gutters, roof, and siding were damaged in a recent hailstorm. As a result, bar owner Pat McDill reportedly spent a total of $11,995 to make the necessary repairs. That's a major chunk of change for the average small business owner. He is trying to receive some reimbursement from a tax increment financing district fund.
2. Inclement weather isn't the only thing that building owners have to worry about. Often, gutters replacements are necessitated because of the efforts of (unscrupulous) human intervention. A prime example is the Hellenic Orthodox Church of the Annunciation in Buffalo, New York. Thieves were attracted to the church's copper downspouts for their value as scrap metal, which could be redeemed for cash. The downspouts, which were stolen early this year, will cost about $8,500 to replace.
3. Elsewhere in upstate New York, criminals targeted the Central Park United Methodist Church in North Buffalo for a similar reason. Two men tore down some copper gutters from that church in early March and tried to take them to a scrap yard. Luckily, a police officer pulled their vehicle over and saw the mangled gutters in the back seat. He made the arrest, but the church will still have to foot the bill for new gutters.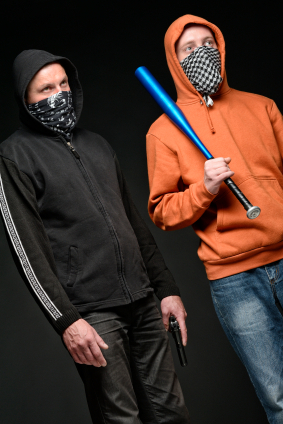 4. The Chilmark School in Martha's Vineyard was built in 1999 at a cost of about $3.6 million. But the elementary school has been plagued with various problems since its doors opened. And a report issued in February revealed numerous construction deficiencies in the building, including a finding that its gutters are too small to direct substantial rainfall to grade. Those gutters will reportedly have to be replaced at a staggering cost of $40,975.
5. And the (relatively) new high school in Sealy, Texas will also have to undergo a gutter replacement. Sealy High School was completed in 2005, but has since started experiencing gutter problems. Now that the warranty has run out on the labor, the school district and the general contractor are battling over who will foot the bill for the estimated $58,725 it will cost to replace the gutters, which are already reportedly coming detached from the roof. The school district voted last week to cover about a third of the cost.
Because most municipalities, churches, and small businesses are dealing with shrinking budgets due to the economy, they probably don't have the financial luxury of planning ahead or allocating funds for preventive maintenance. That's why most non-residential buildings don't have gutter guards on them.
But homeowners tend to have more fiscal flexibility. And since the person who owns the home tends to be the one who cleans out the gutters (or pays someone else to do it), investing in a quality gutter protection system can be a wise choice. Not only do gutter guards save time and money in the long run, but they also reduce the odds of gutters falling into disrepair — which can result in a hefty gutter replacement bill for the homeowner.
So why not consider a gutter protection system for your home? Contact Harry Helmet today!