The Top 12 Home Trends for 2019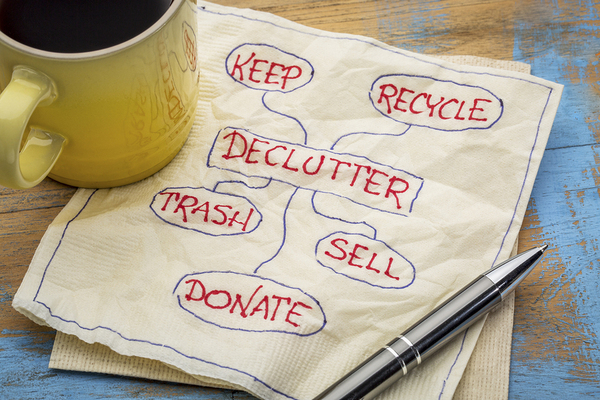 Do you have plans for your home this year? Every year, the trends that impact how we manage our homes change. Some of these trends are temporary and focused on items that you purchase or colors that people are enjoying that year. Other trends are more enduring and represent a shift in the culture around home decorating, design, and maintenance. What are some of the potentially-lasting trends in and around the home this year?
1. Make a Stronger Design Statement With Your Home
According to Brick and Batten, really boring neutral colors and designs that don't catch the eye are out, while stronger colors and home elements are coming in: "gray and white can be amazing neutral colors, but finding the perfect shades of gray or white, without looking drab, can be tricky." For example, if you have a porch or front area with columns, you can turn those into a stronger design feature rather than letting them fade into the background. If your cream-colored home just fades into the landscape, you can use a stronger color to make it seem like a significant player in the landscape rather than a faded afterthought. This year, think about how you can project a sense of strength in your home design.
2. Add Design Elements for Color
While strong designs and colors might be a trend, this strength doesn't need to come from an intoxicating rainbow blend of colors on your home. Instead of painting your home in many different colors, consider saving money and using decor elements to achieve the same effect. A porch lounge with decorative pillows, a colorful planter near the front door, and annual plants along the deck can give you a feeling of color without needing to commit long term to a vibrant shade of yellow on your house.
3 Invest in Long Term Quality
Quality furniture and home renovations such as roofing and gutter covers never really go out of style. This year, it's time to consider what you should use to replace older patio furniture, awnings, and more. Are you planning to go for cheap disposables or long-lasting elements to complement your home? Seek value without compromising the quality of the items that you buy. For example, a patio set that is truly comfortable and pleasing to look at is an invitation to your guests to relax and enjoy themselves, while cheap stackable patio seats are not nearly as comfortable and conducive to creating an outdoor living space.
4. Choose a Roof That Complements Your Home Design
If you're considering a roof replacement this year, you don't need to choose a roof that is wild and becomes a focal point of your home. Instead, choose a roof that complements the style of your home. For instance, a roof for a home with natural wood siding could echo the colors found in the wood, and the landscaping elements around the home can do the same. You want your home to feel cohesive – no one element should stand out more than the others.
5. Find a Sustainable Aesthetic
As ecological concerns increase, sustainability is becoming more and more important to home designers and homeowners as well. According to Acme Brick, "the concept of living a more eco-conscious lifestyle has become ingrained in the methodology of many designers, especially when it relates to how they approach their craft." A sustainable home might involve:
Choosing materials that are natural and recyclable
Finding items that help you save energy and water, such as awnings and gutter covers that protect your gutters so that you can use a rain barrel in the garden
Landscaping choices that are eco-friendly, such as xeriscaping to help reduce water use around your home
Minimizing consumption of new items and repurposing old ones
6. Warm Up
In cooler parts of the country, one trend that is bound to continue is the focus on warmth, particularly on indoor and outdoor fire features. This could involve reviving your indoor fireplace or adding an outdoor room with a fireplace or fire pit. These also work into the feeling of hygge, a Danish concept that has been popular for a few years. According to Country Living, hygge "encompasses a feeling of cozy contentment and well-being through enjoying the simple things in life." What is more cozy and simple than the feeling of sitting next to a fire with friends and family?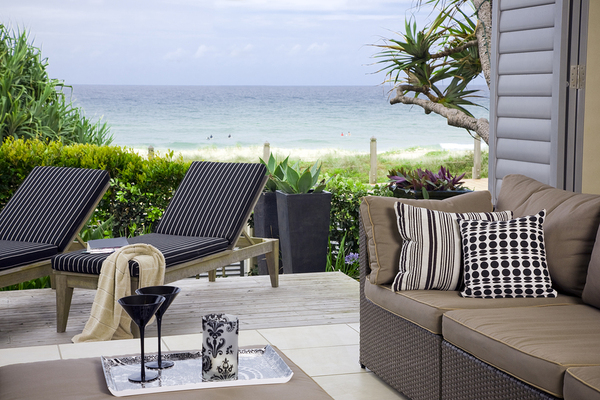 7. Invite the Light
The idea of living an indoor-outdoor life remains popular. The sunroom is one way to achieve this goal. By creating an enclosed space that is warm and dry, yet has an excellent view of the outdoors, you can develop an indoor space that truly increases your enjoyment of the outdoors. Think about the sight lines for your sunroom before you build it, making sure that you're looking out onto something beautiful.
8. Create Live-Work Spaces
The lines between home and work are increasingly blurred. More people work from home or spend at least part of their work time at home, and many others are self-employed. This means that there is an increasing need to develop living spaces that incorporate working spaces as well. Whether it's a nook with a desk, a garden shed that's converted into an office space, or a separate room that acts as an office, when you look at your home, consider how you can make it into a space that is functional for all of the ways that you use it, including working from home.
9. Choose Natural Elements
Natural style elements are becoming a stronger part of home style this year. This includes elements such as stone flooring and using wood elements in and around the home. For example, you could create a natural backsplash or use a chunky wooden cutting board in the kitchen. Siding choices such as painted brick and wood shakes are also becoming more popular. Stone is also used, often for the base of the siding. This use of natural materials ties in with trends toward sustainability and simplicity.
10. Declutter Your Home
The Konmari method of decluttering has become more and more popular as people not only focus on what they love in their home but also focus on how to get rid of the excess. This trend also extends to the lines in your home – choosing clean, simple design elements. Creating designated spaces also helps – this might mean that you create a playroom or simply add boxes for toys in your current living space rather than allowing the toys to roam free. The same goes for your garden. If you're finding that it's cluttered with items such as a lawnmower, consider adding storage so that these items are invisible when they are not in use.=
11. Make Your Home Safe
Having a secure home has always been a priority, but with increasing concerns about forest fires and hurricanes, making sure that your home can weather the storm is an excellent plan for your home priority list this year. This might include creating home safety plans, adding home design elements such as window shutters that will protect your windows during a windstorm, and preparing your home in a number of different ways to manage through the stormy times of the year. For instance, you could add new gutter covers to protect your exterior drainage system and ensure that it does not overflow when the weather is very rainy, and you could prune your trees to protect your roof from falling branches.
12. It's All About the Feeling of Home
According to Forbes, one home trend of the year is instinctual decorating: "all about individuals gaining a sense of confidence in their own voice." This doesn't mean that you should ignore the other helpful home trends, such as safety, sustainability, and simplicity, but rather that you should prioritize your feeling over home over anything ephemeral and trendy. What do you need in a home? Is it a place that is safe and warm and cozy? Is it is a place that brings the outdoors in and encourages you to live a life where you enjoy being outdoors? Whatever your feelings about your home, express them in the way that you design your space. You might create a workshop this year, focus on planting water-wise plants because you want to be more sustainable, or make some changes to your home such as a roof replacement or gutter guard to help it become more resilient. Whatever you choose, your home should be an expression of you, your values, and your style.
At Harry Helmet, we want to help you love your home. If you have questions about home maintenance, put them to us: with our decades of experience, we're here to help you. Whether you need new gutter covers or a roof replacement, talk with us about your home design and maintenance needs. We can help you create a beautiful, functional home for your family.  Schedule a free estimate to learn more about gutter guards, gutter heating, and roof replacement.