The World Cup of Gutters: Gutter Cleaning in 13 Different Languages
Most homeowners clean their gutters during the spring and summer months. The goal is to remove leaves, pine needles and other debris that can lead to clogs which can cause runoff rainwater to overflow onto the ground instead of flowing through to the downspouts as intended.
But once every four years, the world does something slightly different during the spring and summer. They run to their televisions to watch the quadrennial FIFA World Cup of Soccer event, which features 32 teams from countries across the globe to determine who plays the best soccer on the planet.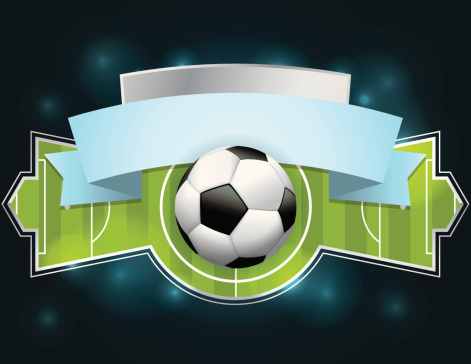 The whole world will be watching!
The 20th World Cup event is being held this year in Brazil from June 12 to July 13. The teams will begin by being divided into eight pools of four teams, and a round-robin format will determine which two countries advance into the knockout round. The final sixteen nations will play in a single-elimination tournament to crown the winner of the 2014 World Cup.
In honor of this momentous occasion, we've decided to inject some international flavor into gutter cleaning. More specifically, here is the phrase "clean your gutters" translated into thirteen different languages which are spoken by this year's World Cup participants (along with rough phonetic translations).
1. Italian: Pulire le grondaie
Italy has won four World Cups and is always one of the favorites to claim the tournament trophy.
2. German: Ihre Dachrinnen reinigen
The technically-strong German club has won three titles of their own, and they are currently ranked number two in the world by FIFA.
3. Dutch: Schoon uw dakgoten
The Netherlands might be the "always a bridesmaid, never a bride" team in the World Cup, because they've been to three finals matches in their history but failed to take home the title. (People in Belgium also speak Dutch as well as German.)
4. Korean: 당신의 개 골 창을 청소합니다 (homtong eul cheongso)
In 2010, South Korea won a knockout round match on foreign soil for the first time ever, and they hope to continue that momentum this year in Brazil.
5. Japanese: あなたの溝をきれい (Anata no amadoi o sōji)
The 2002 World Cup was co-hosted by Japan and South Korea. This will be the fifth appearance in the event for the Japanese, who have advanced to the knockout round twice.
6. Portuguese: Limpar suas calhas
The host nation for the tournament in 2014, Brazil is the only country to go a perfect 20-for-20 in qualifying for the World Cup. And they've won it five times in their history.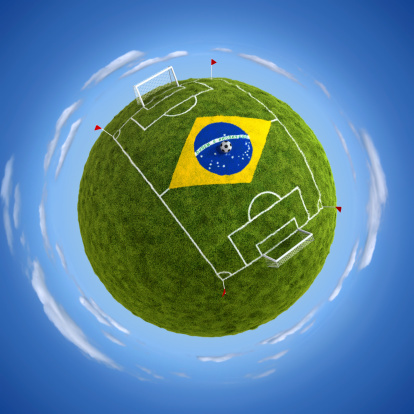 Millions of soccer fans will descend on Brazil for the World Cup.
7. Arabic: تنظيف الخاص بك مزاريب (domveef el-mazri bukhause)
This is the language spoken by the Algerians, one of five African nations in the World Cup this year. It's Algeria's fourth appearance at the tournament, but they've never advanced out of pool play.
8. Persian: ناودان خود را تمیز 9 (no vocalized translation available)
Often called Farsi, this is the language spoken by Iran, the only Middle Eastern country represented at the 2014 World Cup. The Iranians, who are in the same pool as the U.S., are also making their fourth trip to the World Cup.
9. Russian: Καθαριστούν οι υδρορροές σας (chistit' vodostoki)
Russia is making its 10th appearance at the World Cup tournament. The Russians' best finish is a fourth-place result back in 1966.
10. Croatian: očistiti oluke
Croatia is making its fourth appearance in the World Cup. They've actually made it as far as the semifinals of the tournament and have one third-place finish to their credit.
11. Serbian: чишћење олуке (čišćenje oluke)
Along with Bosnian (which is a different dialect of Croatian), Serbian is spoken in Bosnia and Herzegovina, which used to be part of the former Yugloslavia. This year marks the first-ever appearance for this country in the World Cup.
12. French: Nettoyez vos gouttières
In addition to France, French is also spoken in Belgium, Cameroon, and Cote D'Ivoire, who are all also playing in this year's World Cup in Brazil. (People in Switzerland, who also know German and Italian, speak French as well.)
13. Spanish: Limpiar los canalones
Even more than English, Spanish is the most common language spoken at this year's World Cup. The list: Spain, Mexico, Honduras, Costa Rica, Colombia, Argentina, Uruguay, Chile, and Ecuador.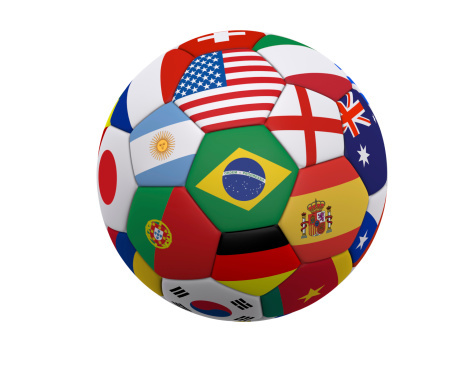 Don't miss it!
Of course, we could add another language: GutterHelmetese, where the phrase would be translated into "never have to clean your gutters again!" That's because this gutter protection system is guaranteed to keep solid debris out of your gutters while letting runoff water flow in. For more information on having the Gutter Helmet system installed on your home, contact Harry Helmet at 1-888-5-HELMET or fill out this form to set up a free, on-site appointment.
Written by Del Thebaud