2 Ways to Improve Downspout Drainage
Highlights:
Downspout clogs can be as big a problem as gutter clogs.
Gutter clogs can also be the cause of downspout clogs.
Downspout extensions can improve downspout drainage as well.
You don't need to know much about how a gutter system works to understand that the gutters collect the rainwater, and the downspouts guide the water down from the roof and away from the house. So if you have a problem with downspout drainage, you have a problem. There is a lot of information out there about gutter clogs, but what if your gutters seem to be running fine, but the water isn't leaving the downspout correctly? If your downspouts back up, the gutters will, too, even if they're currently free of clogs. Take a look at a few things that you can do to eliminate downspout drainage problems.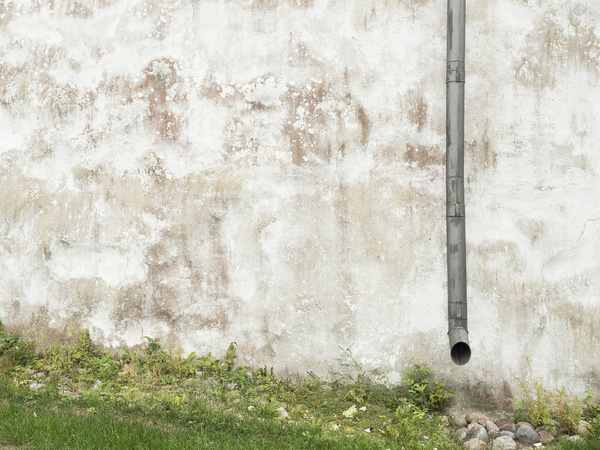 Avoid Gutter Clogs
Sure, you may not have any clogs in your gutters right now, but that doesn't mean that you didn't have one in the past. And one of the things you might not realize is that clogs in your gutters can lead to clogs in your downspout.
Leaves, twigs, and debris can get stuck in a downspout as easily as they can in a gutter. They can break off from a clog in a gutter and find their way into a downspout to clog that up as well. And since downspouts are closed, clogs are harder to see and remove. Once your downspouts are clear, you can improve drainage and avoid downspout clogs by doing something to prevent gutter clogs, like adding Gutter Helmet gutter guards.
Use Downspout Extenders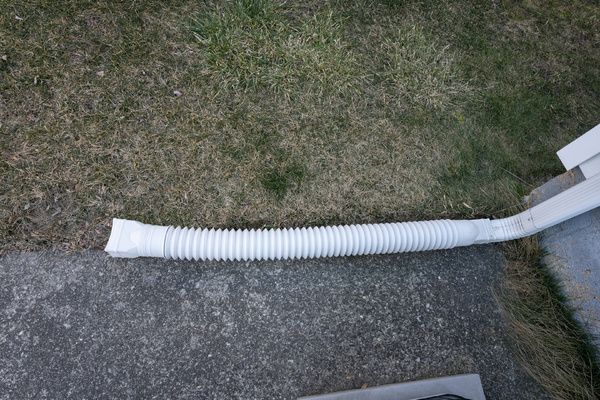 Sometimes, downspouts are inadequate because they're simply too short to properly divert water away from your home. In this case, you can improve drainage by finding a way to extend your downspouts. There are several options for doing so.
An aluminum downspout is a low-maintenance, cheap, and easy fix, though not always aesthetically beautiful.

Buried drainpipe – keeps the water away from the house while preserving the look of the land. You won't see the pipe, but it will take some work to install and bury it.

Plastic extensions – these are somewhere between aluminum and buried drainpipes. They're meant to be easily attached like aluminum downspouts, but instead of sticking out, they're usually camouflaged with rocks or mulch, so they're hidden in a way that's similar to buried drainpipes.

Roll-out drain sleeves – another compromise option, roll out drain sleeves are designed to uncoil only during heavy rain, then curl back up when it's dry, meaning that they're only really visible during the rain. The big drawback to roll-out sleeves is that they may not be sensitive enough to roll out unless rain flow is heavy.

Splash blocks – splash blocks are meant to disperse and divert water. Some decorative splash blocks are designed as a slightly longer runway for the water, effectively increasing the downspout's length in that area. These are visible but can be designed to become part of the landscape decoration rather than an eyesore.
If you're in need of improved gutters, downspouts, or a whole gutter system, Lednor Home Solutions can help. Lednor Home Solutions has been installing and maintaining gutters on homes like yours for more than three decades.