What's the Average Cost of New Gutters?
If you're a smart homeowner, you're quite familiar with the importance of a properly-functioning rain gutter system. You know that gutters and downspouts direct roof runoff water away from your home's foundation. Conversely, not only do broken or separated gutters leave your foundation vulnerable to water damage, but they also detract from the aesthetic beauty of your home.
But what you may not know (but probably want to know) is this: what's the cost of new gutters?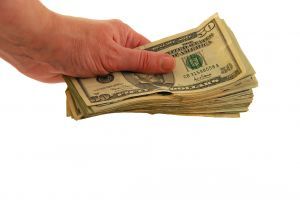 Obviously, the answer depends on a number of factors. But let's look at some of the main cost determinants for a gutter replacement.
Size
The first step in figuring out cost is to measure your roof line. You don't need to know the full dimensions of your roof; only the length of the spots where guttering sections will be hung. For a basic single-story two-slope roof, that's the horizontal runs in your front and back yard. If there are bends and corners on this run, you should take those into account as well. For two-story homes, you'll need to ascertain whether you need gutters on the upper story or whether the runoff water will fall onto the lower roof. You'll also need to count your downspouts and measure how long those pipes are.
Materials
Next, you'll have to decide which type of materials you will use for your new gutters. By far, the most common choice is aluminum because it is lightweight, durable, and resistant to rust and corrosion. You can expect to pay between $5 and $9 per linear foot of aluminum gutters and the accompanying downspouts. So if you have 120 feet of roofline which requires gutters, materials costs should range between $600 and $1080.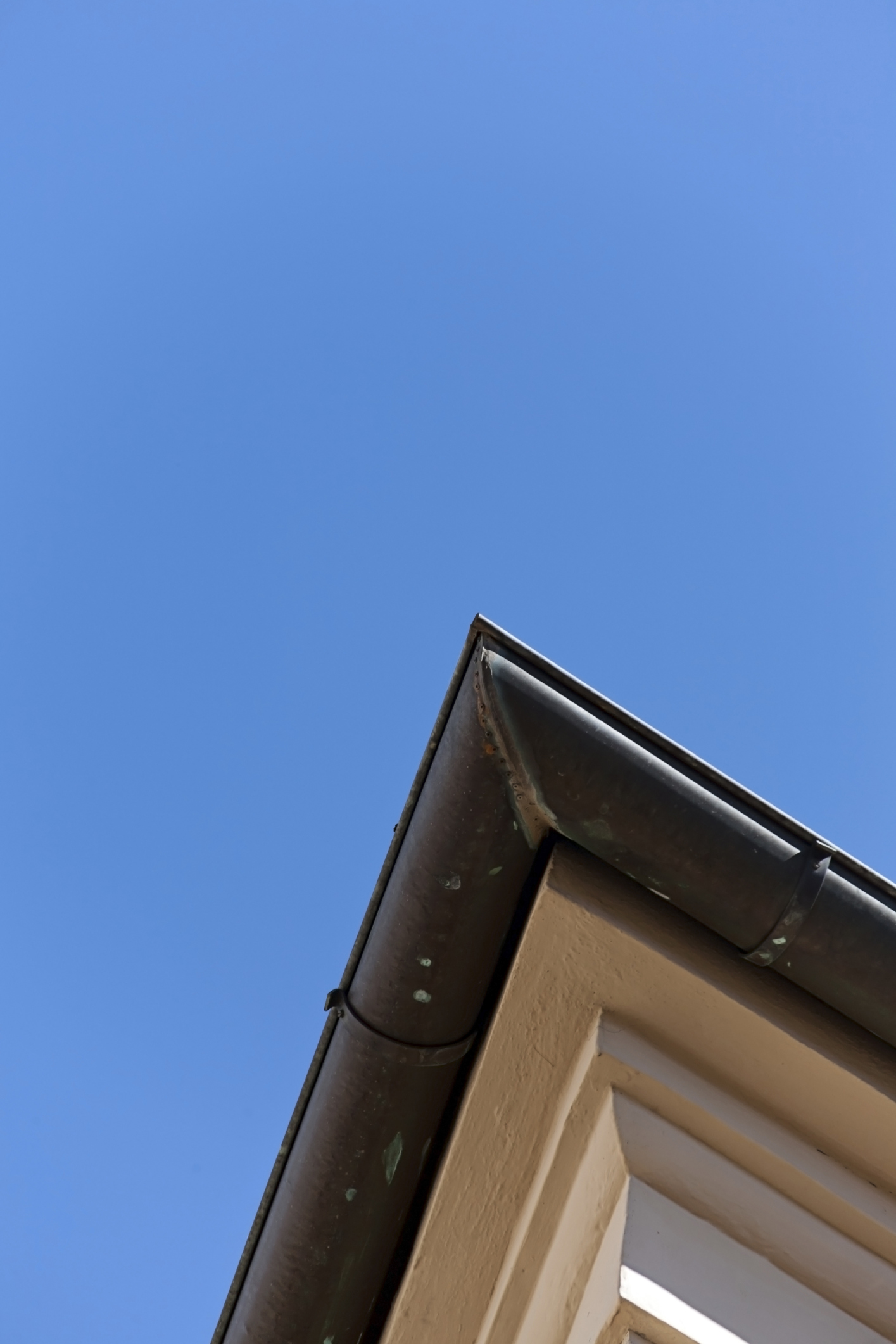 But unless your HOA or municipality requires aluminum gutters, there's no reason that you can't opt for a different type of guttering material. Vinyl gutters are a more budget-friendly option with a linear foot cost of between 50 cents and a dollar. The tradeoff comes regarding lifespan, as vinyl gutters will tend to start showing wear before aluminum ones do.
On the other hand, there are other metals which are available besides aluminum. Galvanized steel is a viable option because it tends to be sturdier than aluminum. It's a bit cheaper, too, at $4 to $8 per foot; but galvanized steel gutters are susceptible to rust, so they may not last as long. Copper gutters provide an attractive look for homeowners who want a bit more curb appeal. However, copper does run between $13 and $18 per foot, and it usually requires professional installation. Finally, stainless steel gutters are rustproof and longer-lasting than any other gutter material on the market. But the upfront costs can be steep: about $20 per linear foot.
Installation
Finally, there's the question of hanging new gutters yourself or hiring a pro to handle it for you. The DIY option will save you money on labor costs, and if you get a helper or two, it can be done on a one-story home within a day. But installing gutters is harder than it looks; if they are hung with an improper pitch, positioned with the guttering slanted forward or back, or inadequately fastened to the eaves, they won't work as intended. Therefore, it may be wise to leave the job in the hands of a professional contractor and pay the additional $1 to $5 per foot labor costs.
Harry Helmet has extensive experience in installing gutters on all types of homes. They use only the highest-quality aluminum seamless gutters, and they stand behind their workmanship with a 20-year warranty. So if you want the job done right, contact Harry Helmet today for a free, on-site estimate.
Written by Del Thebaud