Why and How to Repair Gutter Leaks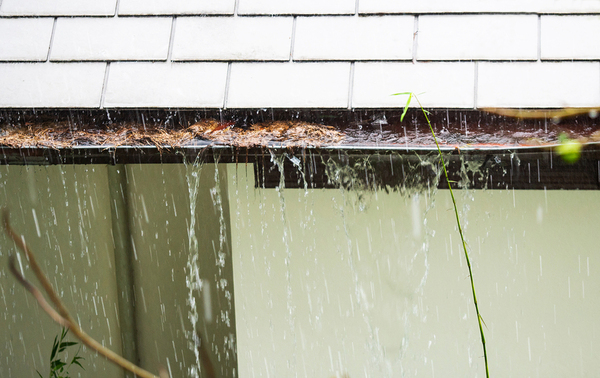 Like most problems, gutter leaks don't go away if you ignore them. If that's been your strategy for managing your gutter issues, it's time to try a new one. Being proactive about gutter repair and cleaning will help your home stay dry and your foundation and siding continue to be structurally sound.
Why Repair Gutter Leaks?
Gutter leaks are not about your gutters. Yes, they begin in the gutter, often because of rusting and warped gutters, poorly-sealed gutters, or damaged gutters. However, the damage that leaky gutters can cause extends far beyond a simple drip from a gutter.
Defective gutters can damage your home landscaping, since they send water to the ground near the house, leading to erosion.
Leaky gutters can hurt your home's siding. Depending on where the leak is located, water can run down the siding or fall to the ground and splash upward onto the siding. This can cause the siding to get stained and even rot, leading to the possibility of mold or insect damage.
Leaky gutters have the potential to damage your home's foundation. While gutters are on the roof and the foundation is under the ground, water that moves from the roof to the ground can make the soil around your home too loose for the structure. Over time, the structure of your home starts to shift on a small level, and these shifts lead to cracks in the foundation. Water from leaky gutters then moves down into the soil and into those cracks, and you have a cracked and leaky basement.
Thankfully, all of this can be avoided with regular gutter maintenance and repair.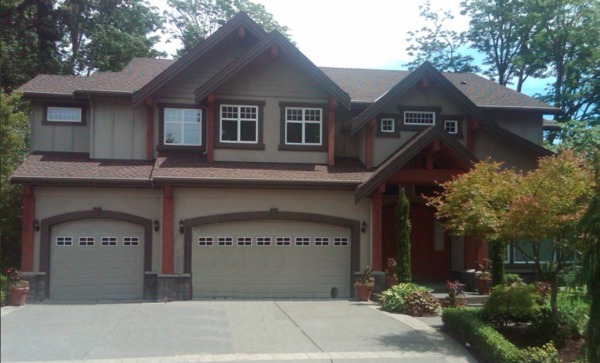 Repairing Gutter Leaks
Gutter repairs begin with regular gutter inspections. Before fall begins, while your gutters are clear, check them for leaks. During the fall, take a closer look as you clean out the leaves from your gutters. If the spring brings a lot of blossoms that clog your gutters, watch for leaks at that time too. After winter storms, it's also prudent to take a quick look around your gutters and roof to ensure that all is well.
What should you do if you find a leak?
Sometimes a drip from the gutter is due to a clogged gutter, not a leak at all. Clean out the gutters and inspect them thoroughly. Consider adding a gutter cover to reduce overflow.
Often, the problem with a gutter lies in the seam. Seams pull apart over time as the seals get damaged and worn. Home Tips suggests that "standing water in gutters eventually will rust galvanized steel seams or seep through the seams in aluminum gutters." You may only need to adjust the gutter brackets to prevent sagging and then apply silicone or gutter caulking to the inside and outside of the gutter to seal it again.
If you find a small hole in your gutter that is not on the seam, you can use roofing cement to seal it. Watch the gutter closely to make sure that it does not open again.
Larger holes need an actual patch. Take a sheet-metal patch and place it in roofing cement. Add cement over top of the patch as well.
All of these fixes are best done when the gutters are clean and dry, providing another incentive for you to check your gutters prior to the stormy, leafy fall season.
Get ready to upgrade your home this year. Talk with us at Harry Helmet to explore your options for gutter repair and replacement or roof repair, or to install a new gutter cover or heating system. We have your gutter needs covered; schedule a free estimate today.