Woodpeckers and your Gutters: A Bad Combination
No one wants to wake up to what sounds like someone hammering away at the side of your house. What could that be? Some investigation might reveal that the source of the sound might be woodpeckers drumming on your roof, gutters, or siding, which can lead you to wonder why the bird is attacking your house. It's not, exactly, but that pounding is annoying and could be destructive as well. Take a look at what you need to know about dealing with this kind of behavior.
Why The Woodpecker Pecks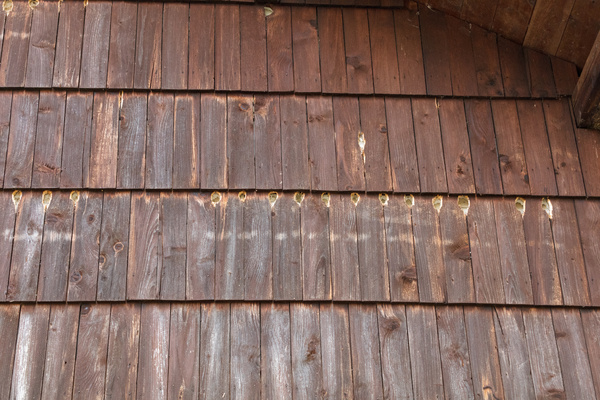 One of the biggest reasons for a woodpecker to make that sound is the same reason that other birds make other sounds. Bird songs and calls are used to communicate with each other and, perhaps most importantly, to find and attract mates. Woodpeckers peck in much the same way. Your gutters may just be the bird equivalent of Tinder for some lonely bird looking for its mate.
The good news if the woodpecker is using your home to broadcast a mating call is that the disturbance is probably only temporary. Once the bird finds its mate, there's no need to call for one anymore. But some of the other reasons for pounding are less temporary and can signal serious problems. The bird might be looking for bugs in the wood. If they're finding them, that could signal that the wood is rotten. Rotten wood can also be encouraging for a woodpecker that wants to build a nest in the area that the bird is banging on.
Getting Rid of Woodpeckers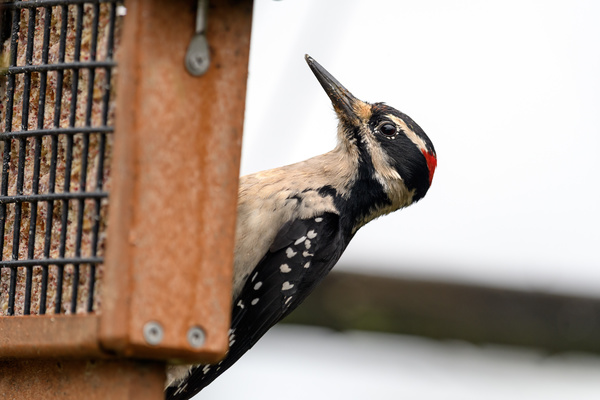 No matter why a woodpecker is banging on your home, you're going to want it to stop. Not only is the noise disruptive, but the pecking is damaging your home. Woodpeckers can absolutely create holes in your roof or wooden siding. No amount of drumming with a woodpecker's beak will lead to holes in your metal gutters, but that doesn't mean they can't cause other damage, like dents, over a long enough period of time.
You can tempt the woodpecker away from your house by placing a feeder in the vicinity, but far enough away to discourage drumming. There are many devices that can be installed on your home to discourage woodpeckers, from simple pinwheels or hawk and owl decoys to high-tech sound systems that emit hawk sounds. Some homeowners go the other way and build nesting boxes on top of their homes for woodpeckers that are laying eggs. That sounds counterproductive, but attracting laying woodpeckers to the space will cause them to defend their territory against woodpeckers trying to drum, driving them away.
Preventing Woodpeckers
Devices meant to scare woodpeckers away can not only get rid of the current birds that are bothering you but also discourage future birds. But there are other steps you can take to prevent woodpeckers from attacking your home as well.
Remember, woodpeckers peck rotten wood to find food or hollow out space for nests. You don't want rotten wood on your home for a lot of reasons – woodpecker pecking is only one. Often, this rot is caused by water damage that can occur when your gutters clog and overflow down the siding or create puddles on the roof. Gutter guards that prevent clogging can prevent this from happening in the first place. This helps keep woodpeckers away and also helps keep other types of home damage at bay.
Lednor Home Solutions has been installing Gutter Helmet on homes like yours for over four decades. They know the many ways a good set of gutter guards can help protect your home, as well as how to install their Gutter Helmets in the safest and most secure way. If you're ready to start working on your gutters, contact Lednor Home Solutions to Schedule a free estimate.