You Finally Bought A House. Congratulations! Now Get To Work!
Buying a new home can be a time-consuming and unwieldy process. You have to first save some money for a down payment and/or sell your current home. Then you have to choose one or more areas where you would consider living, and then scour through MLS listings to see which homes fit your criteria. Next, you have to visit all of these homes and decide whether any of them will be suitable for you.
But the process doesn't stop once you find your home. Then you have to fill out paperwork, set up an inspection, and arrange financing. Finally, all you have to do is put down an offer and negotiate a deal, which can take weeks or even months.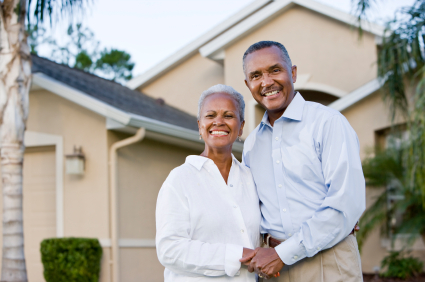 Home sweet home!
Eventually you reach the end. You've finally closed on your home and moved all of your belongings into your new residence. Congratulations! Now you can take some time to… get started on some new homeowner chores!
Here's a list of some of the tasks which should be accomplished during your first few months in a new home:
Get all of the locks rekeyed. Just because the realtor and/or homeowner turned over some keys to you doesn't mean that all spares have been accounted for.
Freshen your landscaping. Chances are, your lawn, flower beds, and other plants have been maintained just enough for the home to be shown. But these areas still need to be inspected and improved.
Clean out your gutters. You may not see leaves or pine needles from the ground – but they could still be clogging your gutters. So get up on a ladder and scoop out this debris.
Paint your rooms. It's better to change the colors of your rooms to what you want before you move all of the furniture and stored items where they need to be.
Put in new flooring or carpet. Similarly, you can still move boxes and objects out of rooms more easily to change the flooring before you have completely unpacked your home from the move.
Reconfigure your closets. Take stock of not only your clothes, but also what items you want to store in your closets. Then move shelves, cubbies, and hanger rods into the design that works for you.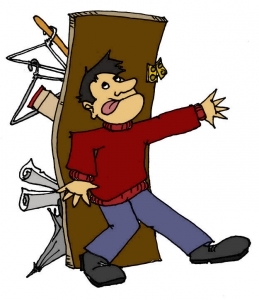 Don't just shove everything in there. Bad idea!
Reconfigure the garage. Is it a room to park your vehicles? A large storage space? A work area for a handy(wo)man? Or a combination? Make the garage exactly what you want it to be.
Install or change out smoke and/or carbon monoxide detectors. At least change out the batteries in the existing units. And look to see if you need to add an additional detector somewhere.
Service your HVAC system. Get your air conditioners and heaters checked by a pro. Clean or replace the filters that come with all of these units.
Check your water heater. Turn the temperature to the setting that best suits your needs. If necessary, wrap an insulating blanket around it to prevent heat loss.
Inspect your insulation in your attic. If it needs more, either DIY with fiberglass battes or call in a contractor to apply spray foam insulation.
Mark basement cracks. Get some duct tape and stick it near each large crack in your basement. Then write the date on it. This will help you gauge whether they are spreading or not.
Clean your chimney. It probably wasn't done by the previous homeowner. Call a chimney sweep to take care of this.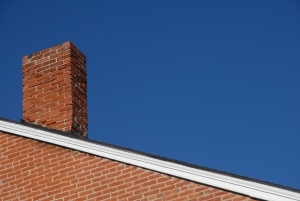 It may be clean on the outside, but it's probably dirty on the inside.
If you're in need of some exterior home improvement services for your new home, check out the Harry Helmet Web site. Harry Helmet can help you with gutter installation, gutter accessories and protection, roof replacement, and even retractable awnings. To set up an appointment with the skilled professionals at Harry Helmet, call them at 1-888-5-HELMET.

Written by Del Thebaud