How to Install Gutters on a Tile Roof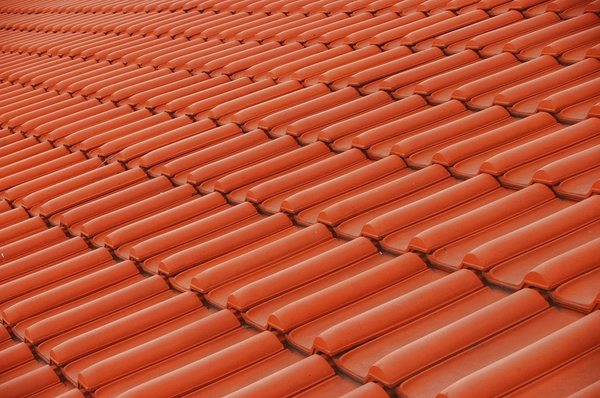 Tile roofs have been protecting homes for thousands of years. They were used by the ancient Egyptians, Babylonians, Greeks, and Romans. Under the right conditions, these roofs can last for generations. Yet if they are unprotected by other roofing structures, they will experience damage. How do you install gutters on a tile roof?
DO TILE ROOFS NEED GUTTERS?
While tile roofs have historically been installed in many dry places in the world, if you're installing them in a place that receives a quantity of rainfall, you'll need to install gutters. Tile roofs need gutters and downspouts to help protect the home from water damage. Without properly installed gutters, water will move down onto walls and into the ground around the home, leading to potential problems with your home's foundation.
GUTTER INSTALLATION ON A TILE ROOF
While tile roofs can be durable, gutters installed on a tile roof can have problems if you don't install them correctly, and this can cause problems for your tile roof as well.
If you're installing gutters on your own, they will be sectional gutters. These gutters are made out of different gutter sections that you piece together. This means that they have more seams, which means that there's more of a possibility that the gutters will sag and leak at the seams.
If you install gutters on your own, make sure that your gutters have the correct slope. This prevents water from backing up, overflowing, or sitting under and on top of the tiles on your roof. This Old House suggests that gutters should "slope (½ inch for every 10 feet) toward a downspout."
The Advantages of Professional Gutter Installation
You can also ask a gutter installation company such as Lednor Home Solutions to install seamless gutters for you. Seamless gutters have fewer opportunities to leak because they don't have as many seams. There are also fewer rough areas at the bottom of the gutters, so debris won't get stuck in those areas. Consider working with a gutter professional on your gutter replacement project so that you can secure high quality seamless gutters for your home.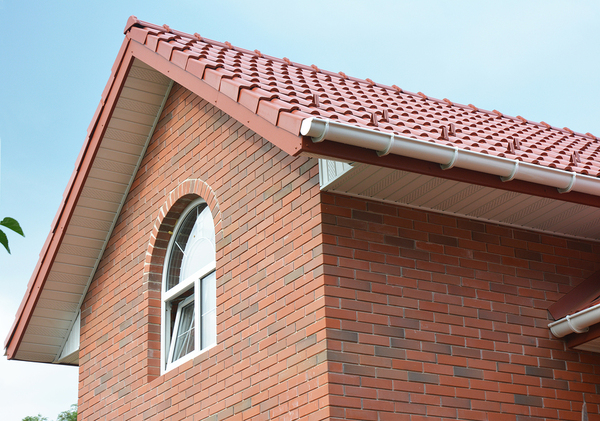 A GUTTER COVER PREVENTS GUTTER PROBLEMS
Over time, if your gutters are clogged, water damage can occur. While tiles might seem thick and durable, they can crack and slide when exposed to extreme weather. Water backups from your gutters can lead to this kind of damage. This leads to problems in the underlayment, which can lead to issues of rot underneath the tile roof.  Since tile roofing materials are naturally porous, it's also a problem if water and debris back up onto the top of your tile roof.
Installing a gutter cover on your gutters means that you won't need to clean your gutters again. Make sure that you install a high-quality gutter cover such as a Gutter Helmet, which sends debris to the ground and sends water down the downspout.
Are you considering a gutter installation project this year? Talk with us at Lednor Home Solutions. With more than three decades of experience in gutter replacement, we know how to protect your home from damage. Contact us today to learn about gutter installation.